Vacations are all about kicking back and doing what you and your family enjoy. And sometimes, the best way to do that is with a collection of cool gadgets.
However, technology has never been a priority when it comes to a vacation shopping list.
CHECK OUT: 5 Best Party Speakers
Most people don't want to take gadgets with them, whether it be because of space in luggage, or carrying them everywhere while out and about:
Yet, when you look at this list of 5 cool gadgets you may think twice.
Important: Nerdable.com may earn a commission from Amazon product links in this post.
Diving Mask With Built-In Camera
If you're planning to go diving, goggles with a built-in camera are a must-have cool gadget:
The last thing you want while experiencing the beauty underwater is to not capture a magic moment because you didn't have a camera on hand.
Not only do the goggles deliver great image quality, whether taking a still photo or recording a video, but they're also super simple to use – using only two buttons to control the camera.
CHECK OUT: 10 Amazing Walmart Tech Deals This Week
Wearable Sand Hand Diggers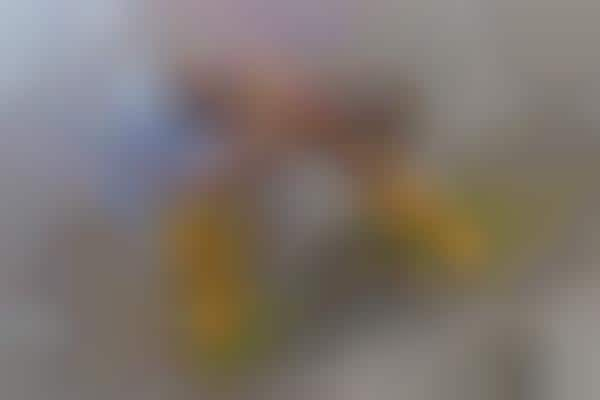 First up is a quirky toy for kids that's perfect for a family beach getaway:
These diggers are worn like gloves and make quick work of digging holes in the sand. And for any parent who has spent considerable time digging holes during their summer holidays, you know how much of a priority a cool gadget like this could be:
(Less time digging, more time chilling).
With simple grips and durable plastic, your hands are turned into powerful shovels. They come in a variety of sizes so it doesn't matter the age of your kids – just make sure they're big enough for your hands.
Solar Oven Sun Cooker
The Sun Cooker might have been made for survivalists and lightweight camping aficionados, yet it's the perfect way to have a meal on the road – without clunky grills, gas bottles, and pots.
The Sun Cooker is extremely light and portable. With its tube shape and smart tech, you can easily cook a complete meal – even on a cloudy day.
It features a stainless steel tray and a set of mirrors that concentrate the sunrays on the tray and cook your meal. It's so smart – and fun.
CHECK OUT: How To Find Lost Airpods When Offline?
Foldable Travel Iron
Looking good on your vacation is important. So a small, lightweight, foldable travel iron could be considered essential to some.
No one wants to rely on a hotel's iron, nor do they want something clunky in luggage that could break or increase costs.
So, if you need to look your best during a vacation, this is a cool gadget for you. And the best is, it is so small and user-friendly, you can literally iron anywhere.
CHECK OUT: Why Are Hackers After Your Instagram Account?
The Beach Vault
When sun-bathing, the usual routine is to hide your belongings in the sand underneath your beach towel:
And the Beach Vault is a continuation of that idea.
It is a container, you screw into the sand. It comes complete with a big rope handle so it is easy to spot as you pick up your towel and this model is big enough to hold drinks – not sure why you would want to bury them though?
We recommend a smaller model if you're not taking a big family to the beach.
Share: