5 Best Party Speakers for Huge Sound
There is no doubt that a terrific party deserves incredible music pounding through the best quality party speakers.
If you've spent time picking the perfect music and planning the evening, it's vital to iron out things to ensure it goes off without a hitch. Whether you're having a simple outdoor gathering or a basement explosion, you'll need a pair of speakers to deliver both volume and clarity.
Here are some of the best party speakers that will enhance the sound of your next celebration.
CHECK OUT: Best Turntable Under $500 – From Audio-Technica To The Pro-Ject T1
1. Ultimate Ears HYPERBOOM, $399+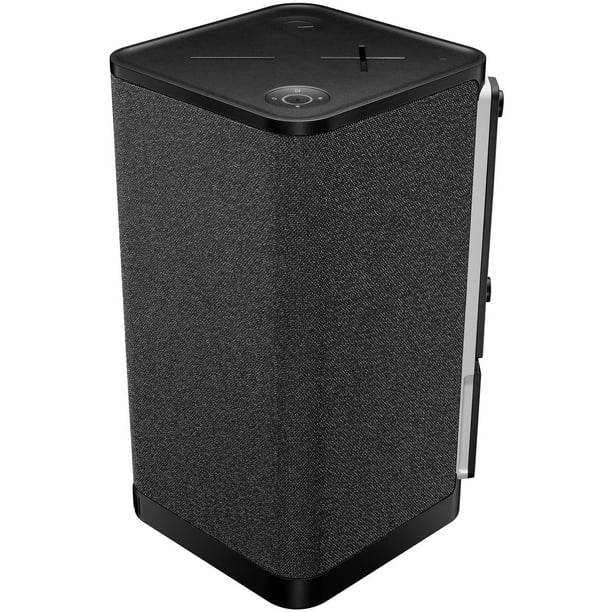 The Ultimate Ears HYPERBOOM is the best Bluetooth party speaker with a portable design, that we've tested. It includes an integrated carrying strap to make hauling it easy on the go:
Additionally, it is designated IPX4 for water resistance, indicating that it is certified to defend against minor splashes of water.
It includes an Adaptive EQ room correction technology that automatically adjusts the sound to the room's acoustics. When this option is selected, it provides a neutral sound profile that makes it acceptable for various audio content.
Additionally, this speaker can become rather loud with little compression at the maximum level, ensuring that your music remains pure during extended listening sessions.
RELATED: 5 Best Surround Sound Movies
2. Samson Expedition XP800 Portable PA System, $639+
Attract attention with an 800-watt portable PA system that weighs slightly more than 40 kg. It's lightweight and plenty loud:
The compact Class D amplifier produces stereo sound and has 8 hours of battery life. Additionally, these speaker enclosures feature a tilt-back design, making them excellent stage monitors, if you need party speakers for live music.
They come with Bluetooth connectivity. Plus, this PA system is significantly easier to set up than previous generations. You will not need assistance in getting the celebration started.
3. Sony SRS-XP700 X-Series, $448+
The SRS-XP700 from Sony is a portable, loud, multipurpose, party speaker guaranteed to deliver hours of entertainment. The XP700 is a larger and more powerful version of the XP500.
The XP700 is protected by a rugged cabinet resistant to splashes, dust, sand, and high humidity levels. It can be mounted upright or sideways:
The built-in adaptive equalization technology evaluates the speaker's environment and compensates for any acoustically challenging settings to give superb sound regardless of where the party occurs.
The XP700 can power your party for up to 25 hours on a single charge, and a 10-minute charge provides 3 hours of continuous fun.
You can control the speaker's built-in lights using the Sony Fiestable App or Music Centre App, create playlists, and modify the XP700's EQ from your mobile device.
CHECK OUT: 5 Vintage Guitars Every Musician Should Want In Their Collection
4. PRORECK Club 3000 12-Inch 3000-Watt, $639+
If you're seeking to go big, the PRORECK Club 3000 is for you. These speakers produce a whopping 3000 watts of power. This is sufficient to keep a moderately sized club hopping all night.
These speakers feature all of the professional features that a pair of loud party speakers should have. These speakers are truly dressed to please, with active/passive subwoofers, ample cable length, Bluetooth connectivity, and some of the strongest sounds available.
They are brimming with so many professional-level features that any full-time DJ or performance organizer may consider them a must-have. If you're looking for the loudest party speakers, money can buy, this is it.
CHECK OUT: 10 Most Expensive Speakers In The World
5. Bose S1 Pro, $599+
The Bose S1 Pro is a portable, small to medium-sized party speaker widely regarded as the industry leader in sound quality and innovation. Bose is a brand known for its distinctive sound emanating from compact and small containers.
The S1's sound is amazing. It reproduces music at the same volume regardless of the sound source. The sound is assertive and powerful, with a crisp and clear treble.
The Bose S1 is distinguished by its pre-select switch, dubbed the Bose ToneMatch. The conventional line signals stay "OFF" in this case. It features a guitar-specific configuration. They also include bass and treble controls, as well as reverb.
The Connect app from Bose is used to control this speaker. The speaker is a stereo system equipped with Bluetooth functionality. It features wireless networking and microphone input pairing.