5 Valuable Michael Jordan Basketball Cards That Prove He Is The GOAT
Credit: Emma Watson / Me Pixels
Michael Jordan is the GOAT (GOAT is an abbreviation for the "Greatest of All-Time"). And you'd be hard-pressed to find a hoops fan capable of arguing against "His Airness" (Michael Jordan) being anything but the NBA's GOAT.
Thanks to the world of collectibles, we kind of have cash-proof. That's if we look at the prices of printed pieces of cardboard with Jordan's likeness on them.
CHECK OUT: Rare And Vintage Basketball Jerseys Worth Collecting
Here's a closer look at some Michael Jordan basketball cards values that back up our GOAT statement.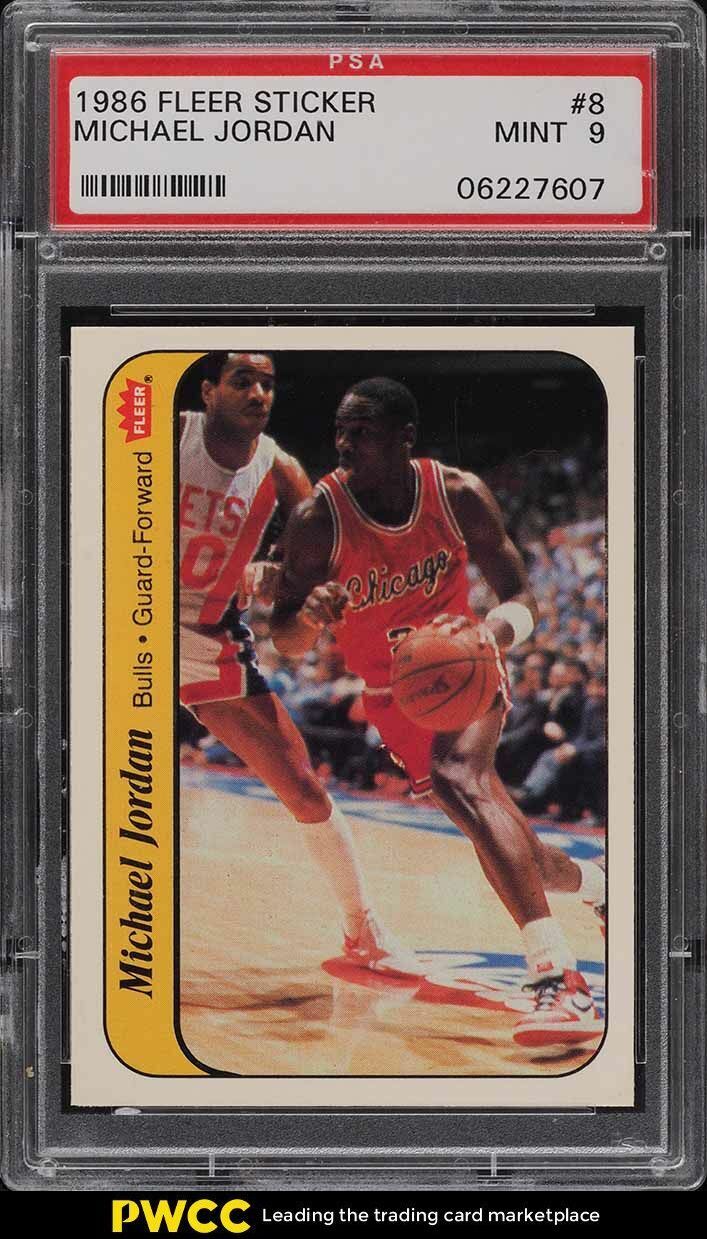 If you prefer your basketball stickers to contain actual photos of players on them instead of a cartoonish rendering of your fave, then this one should suffice.
It's a Fleer release that shows Jordan doing what he did best, taking the ball upcourt. This issue, in PSA 9 Mint condition, is worth $2,200.
CHECK OUT: 5 Basketball Cards Prices That Will Leave You Speechless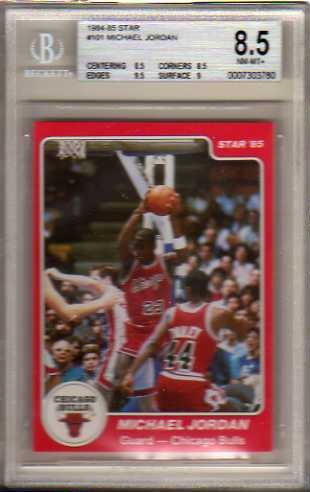 For true collectors, this pre-rookie card is a must-have. Some say that since it is a Star card, it may not be quite as popular as other card releases but this is still an important one to own.
The photo is of Jordan holding a basketball above his head with both hands and his red jersey matches the card's red and white border smartly. In all, an attractive release that's priced at $2,495 (Near Mint-to-Mint at PSA 8.5).
CHECK OUT: 5 Signature Basketball Shoes That Sneakerheads On A Budget Should Snap Up
3. 1996 Upper Deck PX Record Breaker #R1 Michael Jordan Autograph, $4,000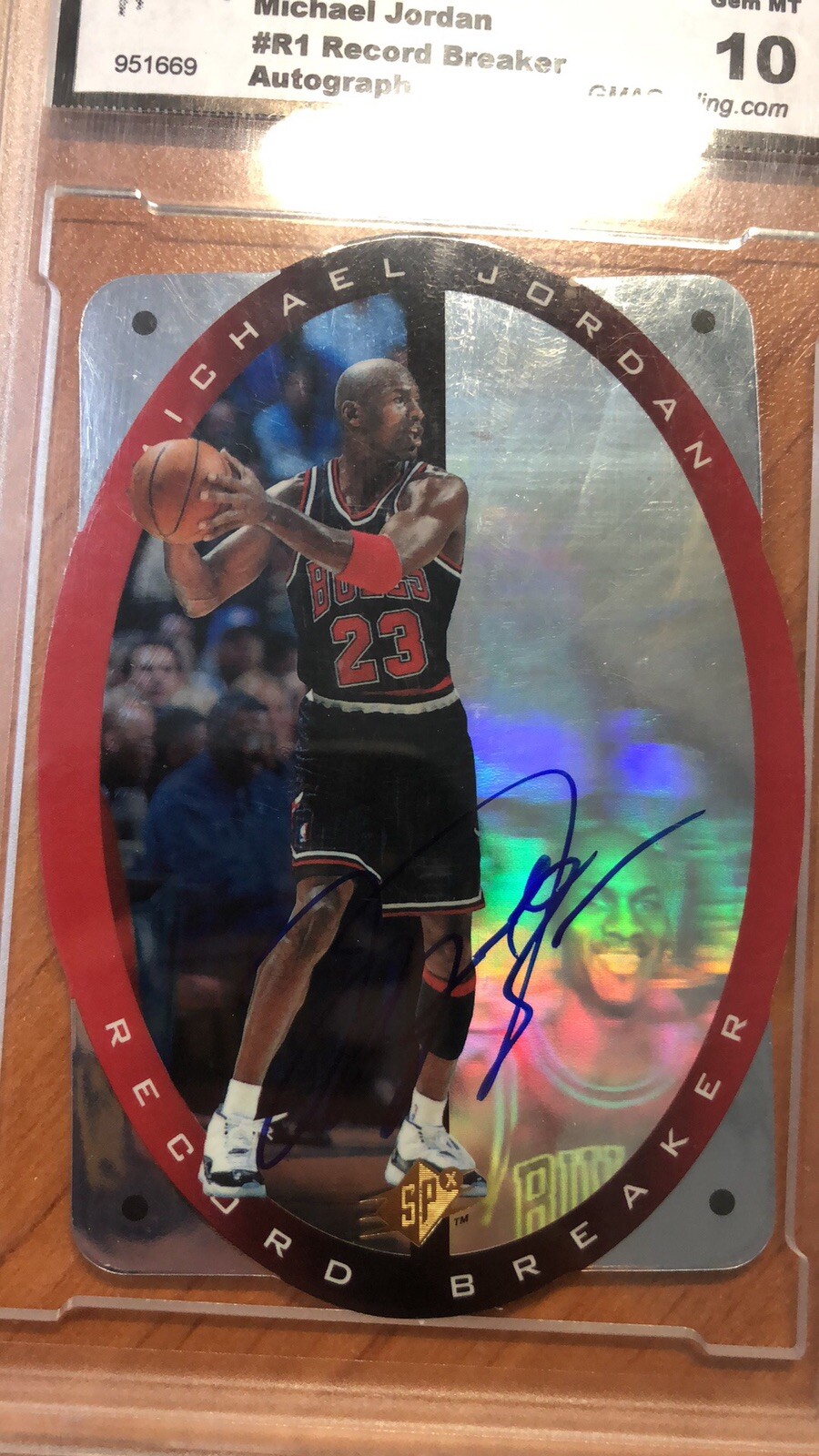 The significance of this card should be quite obvious. It is the first autographed card of Jordan's that was produced.
The card itself is a work of art in that it contains a stunning action shot with a counterfeit-proof hologram splitting half of the oval photo space on the card. These are die-cut and truly liven up a collection.
Pricing can go as high as $4,000 (Mint) for one of these and they don't show up for sale very often in good condition.
CHECK OUT: 5 Baseball Cards That Every Collector Should Own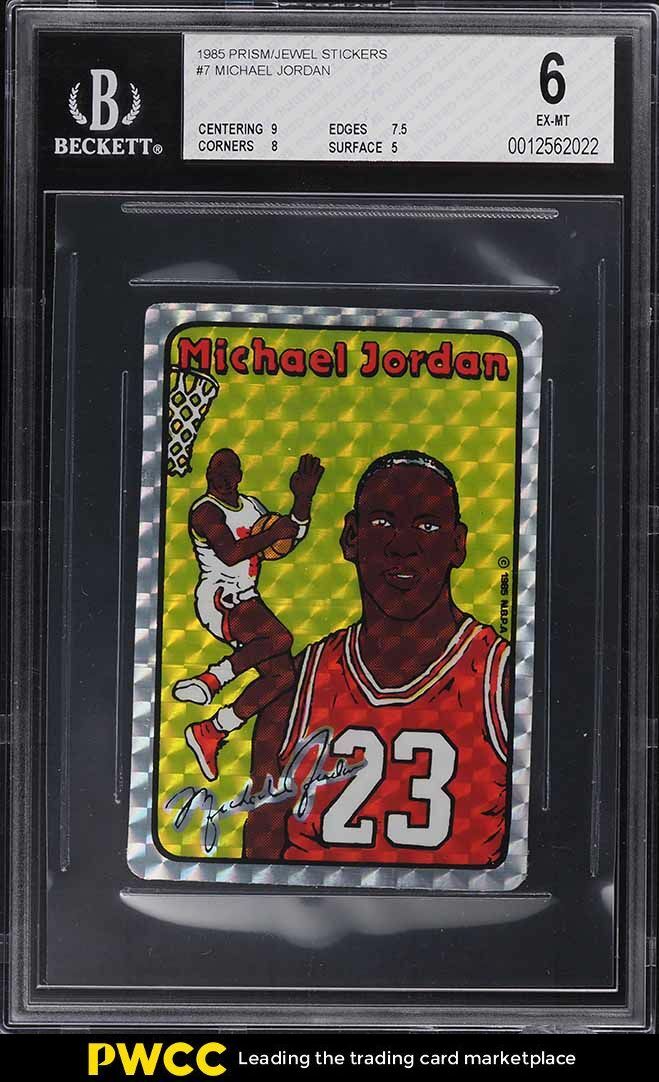 Okay, it's a sticker, not a card. However, it is highly collectible. As is always the case with any of these items, the condition will dictate the value.
This interesting "prism' sticker contains two different realistic drawings of Jordan and one in Extreme Mint condition will fetch $5,600.
ALSO READ: 12 Best Sports Movies Of All-Time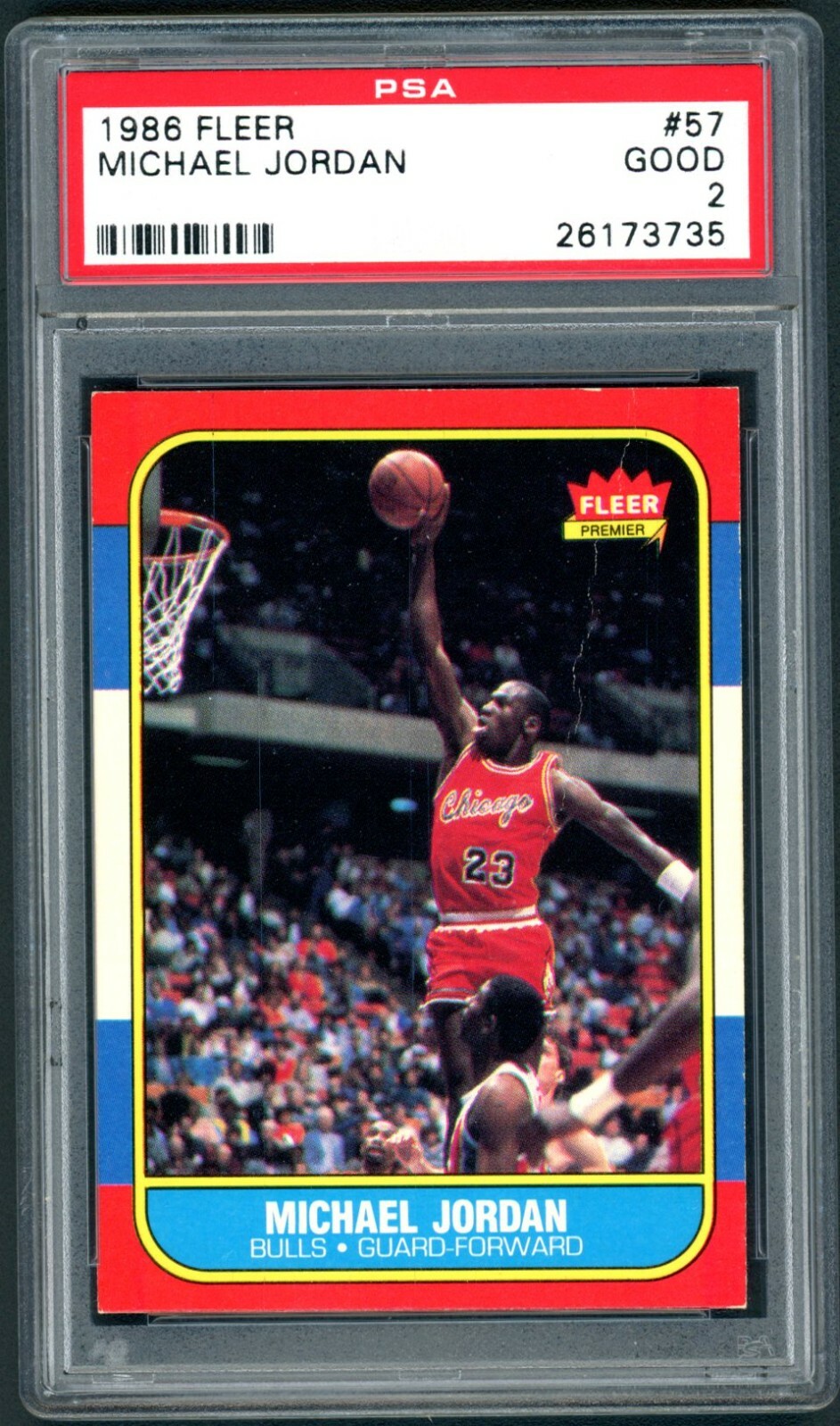 Collectors call this card one of the "most important cards in the history of the hobby" and there is no doubt it is an iconic one. The photo shows Jordan in mid-jump about to slam dunk a shot. It could be described as the one photo that sums up what B-Ball is all about.
As for value, prices range depending on condition, of course, but on eBay, one of these in near mint (NR) or mint (MT) PSA 8 condition has a price tag of $11,198.99 on it. Others of lesser quality still go for $5,000 to $2,000.
CHECK OUT: 9 Most Expensive Rookie Cards Ever – Includes NFL, NBA, MLB, and NHL
In Conclusion
The list above doesn't even cover the countless Michael Jordan cards that are several-hundred dollars to just under $2000.
There are so many super-valuable basketball cards out there with Michael Jordan's likeness on them, yet we've picked out the most interesting ones to be produced.
If you're looking for unique cards/stickers to add to, or start your shrine to Air Jordan this list is perfect. Plus, cash proof that MJ is the GOAT.