10 Rare LEGO Minifigures that are Worth Thousands of Dollars
LEGO Minifigures were introduced in 1978 and since then they have occupied a very special place in toy sets for kids (and adults) equally.
Some of the 80s and 90s kids who are adults now still crave these minifigures and others collect them purely as investments.
Following are the rarest and most expensive LEGO Minifigures that have ever existed.
RELATED: Who Is The Most Popular Superhero?
10. Shadow Leonardo, $1,000
The first rare LEGO minifigure goes to Shadow Leonardo, which was the 2012 exclusive for the San Diego and New York Comic Cons.
There were only 500 handed out during the events, and then 400 was given away in the UK to children who dressed as turtles at Entertainer toy shops. He came with a black skateboard with a sticker referencing Comic-Con.
While it's value is at around $1,000, there have been several sales reaching upwards to $2,000 and more for fans to get their hands on this rare edition.
9. Sheriff Deadpool, $1,400
Deadpool himself is one of the best characters in the Marvel franchise for many, and having a wacky costume of Sheriff Deadpool as a minifigure is even better. This was the 2018 Comic-Con exclusive.
There was over 1,000 made, making it one of the rarest items. This adorable Sheriff is definitely a crucial item to get for your collection.
Sales on Ebay vary between $800 all the way to $2,000.
8. Green Arrow – Hood, $2,079
An exclusive minifigure available at the 2013 San Diego Comic-Con, this Green Arrow minifigure appeared in the Green Arrow set which was released in July 2013.
According to Brick Ranker, it was the first Green Arrow minifigure and was one of the four exclusive minifigures given at the con as part of a randomized prize draw. Only 200 were produced, making him an extremely valuable and rare find.
7. LEGO Exclusive Minifigures Iron Man and Captain America, $2,200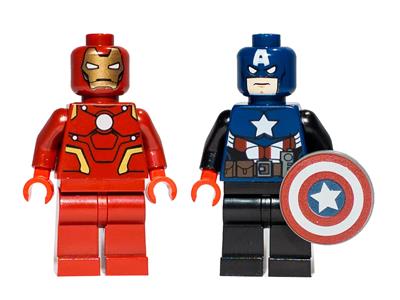 Only 125 of these exclusive promotional Minifigures of Iron Man and Captain America were given out during the 2012 New York Toy Fair.
More Iron Man figures were produced after that but they had different markings, making the toy fair Minifigures unique.
The current price of a sealed set is estimated to be $1,500, with experts saying that value will gain by 19 percent per year in the future.
6. Spider-Woman, $2,600
The San Diego Comic-Con 2013 Exclusive Spider-Woman is one of the rarest LEGO minifigures you can find right now. It appeared in the Spider-Woman set which released in July 2013 and only had 350 produced.
While there is virtually no presence of Spider-Woman in the Marvel movies, fans everywhere are still working on finding these collector items.
This rare edition has been seen on Ebay for some selling as low as $1,600 all the way to $6,000, making it a worthwhile purchsae for all collectors.
CHECK OUT: Future Collectibles: Mini LEGO 1970 Fender Stratocaster
5. Black Suit Superman, $3,000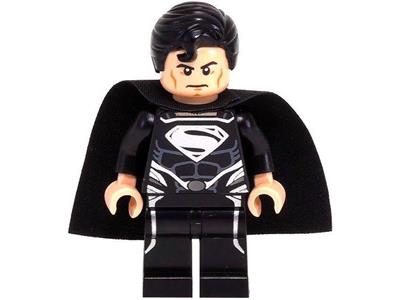 Only 200 Black Suit Superman have ever been produced and all of them were given to winners at the 2013 San Diego Comic-Con:
This means the only way to get one of these now is to find someone willing to sell.
The price may differ based on the condition of the Minifigure, however, it is estimated to be worth around $3,200+ in good condition.
4. LEGO Minifigure Series 10, Mr. Gold, $4,618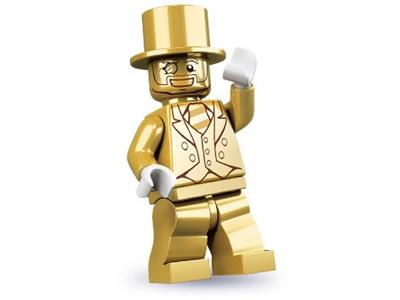 The LEGO Minifigure Mr. Gold is part of a collectible series that contains fun characters in each box.
There were only 5,000 pieces of Mr. Gold that were ever mixed up in with unmarked blind packs making finding the complete series part of a treasure hunt.
When it was released in 2013 the price was $2.99 but now due to its rarity, it is worth over $4,000. The price, however, may differ concerning the condition of the Minifigure.
3. Spider-Man, $5,500
Superhero minifigures are some of the most popular ones, like this Spider-Man Red Lower Legs minifigure that was also a San Diego Comic-Con 2013 exclusive.
It appeared in the Spider-Man set which was released in July 2013. Brick Ranker states that this version was exclusive to the con, with only 250 produced. It's an incredibly rare and valuable find.
While Brick Economy and Brick Ranker has this edition down for only $5,000, there have been some marked as high as $7,000 or even $15,000 for fans that want to snag up this collectors item.
2. 14K Gold C-3PO – $10,000 to $15,000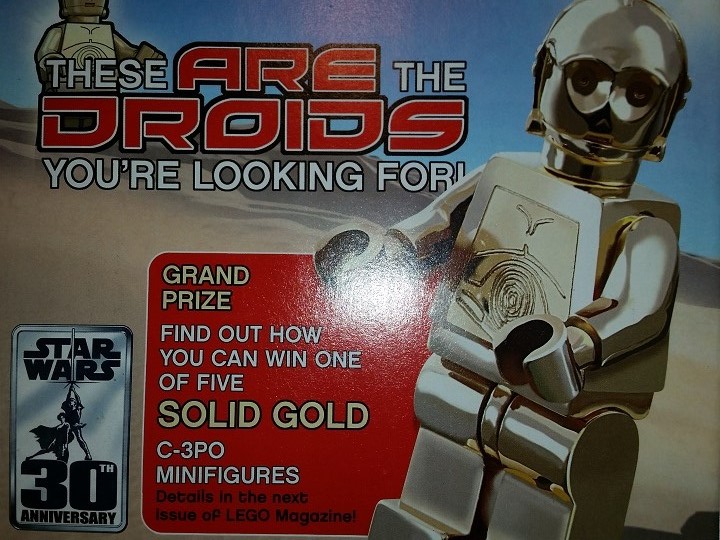 In 2007, LEGO announced a contest in which they packaged five solid gold LEGO C-3PO Minifigures – effectively launching the rarest Minifigure hunt in the world.
These LEGO Minifigures were randomly inserted into packs and only five lucky customers found them. The solid gold used in the Minifigures was worth approximately $4,000 in 2007:
Experts believe these Minifigures could be worth between $10,000 and $15,000, if and when one goes up for sale (especially considering the subject matter – Star Wars).
1. The Boba Fett Collection, $20,000+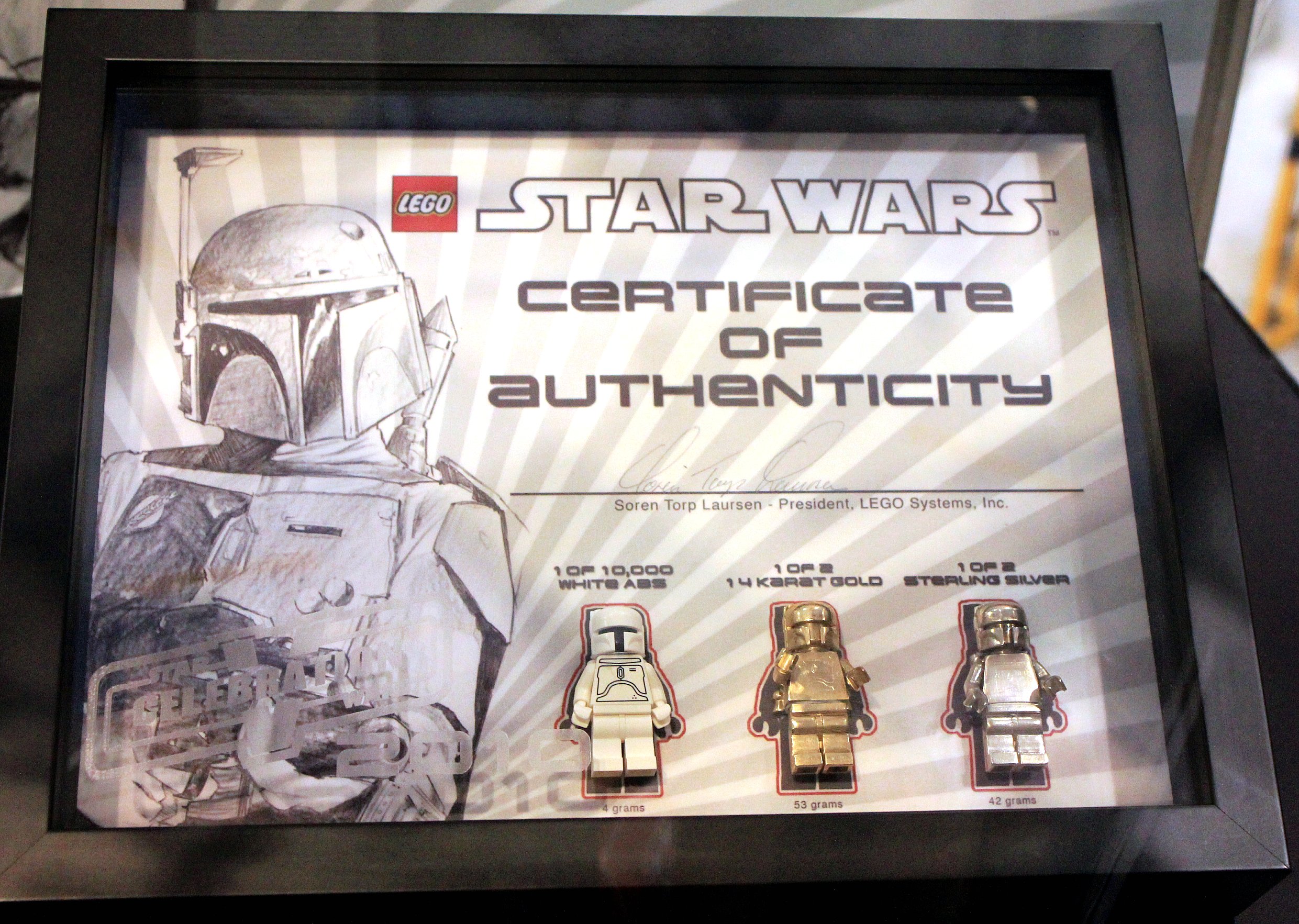 This is what we know about these super rare LEGO mini figures. Firstly, they were given away at the San Diego Comic-Con and Star Wars Celebration V convention in 2010.
Secondly, only two of the 14-carat gold Boba Fett Minifigures are known to exist. Definitely making it the rarest of all LEGO Minifigures ever.
Thirdly, and most importantly, no complete set has ever been put up for sale! Experts estimate the value of a 14-carat Boba Fett to be $20,000.
READ MORE: Most Valuable Manga