Credit: pxhere.com
Certain factors drive the value of retro LEGO sets, it can be their assembling method, time spent on them, expensive pieces, or just general demand in the market.
Amazingly, some retro LEGO sets are worth thousands of dollars and hold a significant place for kids and adults alike even in this digital era.
Some LEGO special editions such as the Taj Mahal or Eiffel Tower were released in limited numbers making them LEGO collectible gold.
5. LEGO Ultimate Collector's Series Imperial Star Destroyer – $2,300
The Ultimate Collector's Series Imperial Star Destroyer is a LEGO set that Star Wars fans will covet.
And if any have a spare $2,300 to $3,000 they'll be able to pick up one of these 3,104-piece sets directly from Amazon.com:
(So they're not exactly super-rare yet either).
The high price of this retro LEGO set has everything to do with the high demand for Star Wars collectibles have.
So, whether fans are collecting to complete their Ultimate Star Wars ships set, or as a future investment, picking up this set will be a priority.
CHECK OUT: The 5 Most Valuable vintage Star Wars Action Figures.
4. LEGO Airport Shuttle – $2,484
The LEGO Airport Shuttle set was popular amongst 90's kids, with its cool monorail and battery-powered train.
Back in the 80s and 90s, this was one of the most in-demand and most expensive LEGO sets:
And now it's a vintage LEGO set, the high price continues. At its peak, this set has sold for $2,484 in mint condition.
3. LEGO King's Castle – $2,600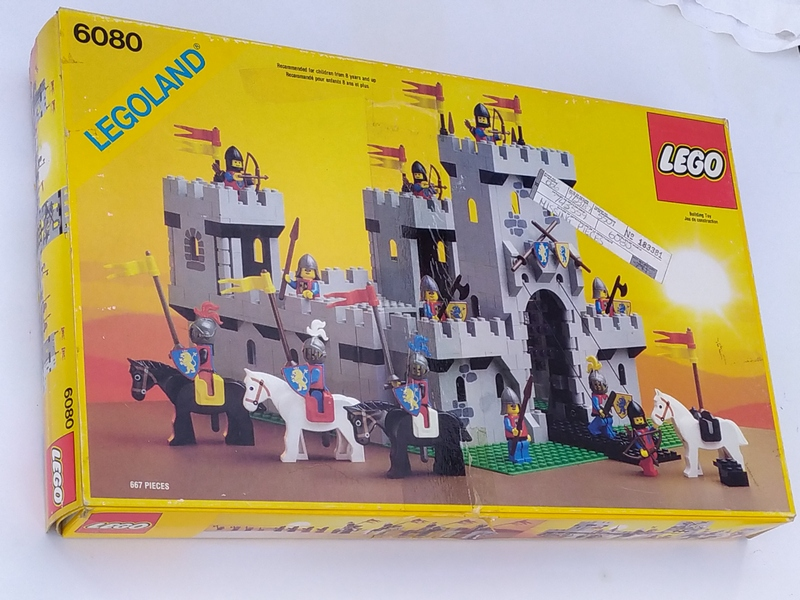 LEGO King's Castle is a top seller amongst LEGO collectors. Perfect for those interested in the era of Kings, Queens, Knights, or even Game of Thrones and Vikings fans.
If you've got a mint condition boxed 1984 King's Castle you could be in line for a King's bounty:
Its highest selling price was $2,600, which makes it the third most valuable retro LEGO set on this list.
The set comes with mini-figures, including a King and his soldiers. There's also a throne, moveable staircase, catapults, and other weapons.
CHECK OUT: 5 Collectibles Vikings Fans Would (And Should) Collect.
2. LEGO Taj Mahal, First Edition – $3,864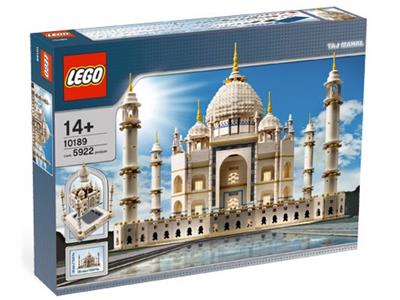 The Taj Mahal first edition was a limited LEGO set, and for a while, it was one of the most valuable retro LEGO sets available:
The highest price the LEGO Taj Mahal First Edition sold for was $3,864. Sadly, for LEGO collectors who paid incredible prices for these such sets, values plummeted when LEGO re-released a similar model.
You can now pick up the re-release for around $724 on Amazon.com.
(Ouch).

The set features many details, including sweeping arches, balconies, and arched windows. It is a perfect imitation of Mughal architecture from India. Its 5,923-pieces make the First Edition or the re-release a great display piece for home or office.
CHECK OUT: The 7 Most Valuable Foreign Coins Ever.
1. LEGO Ultimate Collector's Series Millennium, First Edition – $15,000
The highest price paid for a LEGO Ultimate Collector's Series Millennium edition set is $15,000, making it the most valuable retro LEGO set on Earth:
The one sold at auction was a first edition and factory sealed. However, you can currently pick up this LEGO set for between $900 and $2,500 depending on the edition, condition, and location.
This set is a true collector item for both Star Wars and Lego fans. Features include exterior detailing, upper and lower laser cannons, landing legs, and four mini-figure cockpits with detachable canopies. With its fine finishing and large size, it is one of the best retro LEGO sets available.
"We often receive complimentary products to review at Nerdable. Each product we feature has been independently selected and reviewed by our editorial team. If you make a purchase using the links included, we may earn a share of the revenue from our affiliate partners."