9 Nerdy Collectibles Worth Life-Changing Amounts
In the world of nerdy collectibles, almost anything goes. From 90s card games to century-old stamps. The one thing all collectibles have in common however is demand. And, unsurprisingly in this digital age, physical items are more in demand than ever (proven by the number of people collecting, and the amount they are willing to pay for items):
And what this top-9 proves is that being a nerdy collector can pay off big time. So whether your family and friends call you a nerd for collecting baseball cards, retro games, action figures, or stamps, go with it, because today's fads and misprints could be the items you sell tomorrow for a life-changing amount.
RELATED: 6 Best Streaming Services For Geeks
Super Mario Bros. 3 (NES), $156,000
The runaway success that was Super Mario Bros. 3 earned Nintendo a staggering $500 million just in the North American market. And if you have a sealed copy it could be worth a small fortune… And If you own an ultra-rare version that has Bros. on the left, you could be in for a life-changing amount.
CHECK OUT: 5 Most Expensive Video Games In History
Black Lotus Magic: The Gathering card, $166,100
The ultra-rare Black Lotus for the ever-popular Magic: The Gathering card-collecting game sold on eBay for $166,100. This is double the value of what it sold for in 2018.
This card is part of the 1993 Alpha Set, with more rounded corners and black borders. The Black Lotus is a particularly powerful card from the game, giving more mana, allowing for more summons and spells in the original card game.
Rocket Firing Boba Fett, $185,850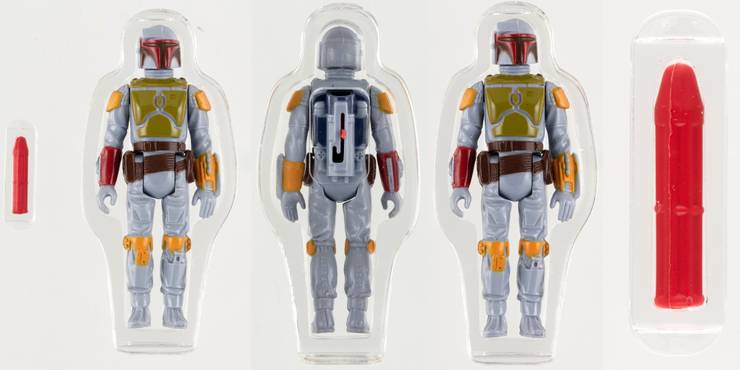 With Boba Fett's return to Star Wars in The Mandalorian, this rocket-firing figure will no doubt increase in value over the coming years.
What makes this action figure so valuable is that not only is it for a hugely popular character, it also never made it to market. The only versions of this toy that exist are prototypes spanning the different phases of production (this is why it is valued more than my house).
CHECK OUT: 5 Most Valuable Star Wars Action Figures
G.I. Joe Prototype (1963), $200,000
The 1963 G.I. Joe Prototype was owned by a former Hasbro executive and had a reserve of $250,000 during a Heritage Auction.
After if failed to meet the reserve, Comic Book distributor Steven Geppi splashed the $200,000, making it the most expensive action figure sold in history.
Illustrator Pikachu Japanese, $220,000
Only 41 copies of this card are known to exist as they were only given to winners of a Corocoro promotional drawing competition back in 1998.
As a result, this card is the rarest verified Pokémon card in the world, despite only displaying a congratulatory message and having no actual value in the collectible card game.
CHECK OUT: 5 Rarest Pokemon Cards And How Valuable They Are Today
Inverted Jenny Stamp, $1.593 million
Just like the Benjamin Franklin stamp above, this Inverted Jenny is another error stamp that is coveted amongst collectors.
This once 24-cent face value stamp was most recently sold for $1.593 million. Only 100 exist, so expect more Inverted Jenny stamps to make the news as that valuation continues to rise.
CHECK OUT: 8 Rarest And Most Valuable Stamps in the World
Barder Dime (1894), $2 million
The rare 1894-S Barber dime normally sells at auction for around $1 million, but in 2016, in Florida, one sold for a whopping $1.99 million. Plus, others have been sold for $2 million in private sales.
Only 24 of these coins were ever minted, and of those, only nine are known to exist today. Two of which are heavily worn. The last one to be discovered was in 1957, inside a junk coin box at a Gimbel's store.
CHECK OUT: 7 Most Valuable Foreign Coins – From Europe To Africa
Honus Wagner Baseball Card (1909), $3.12 million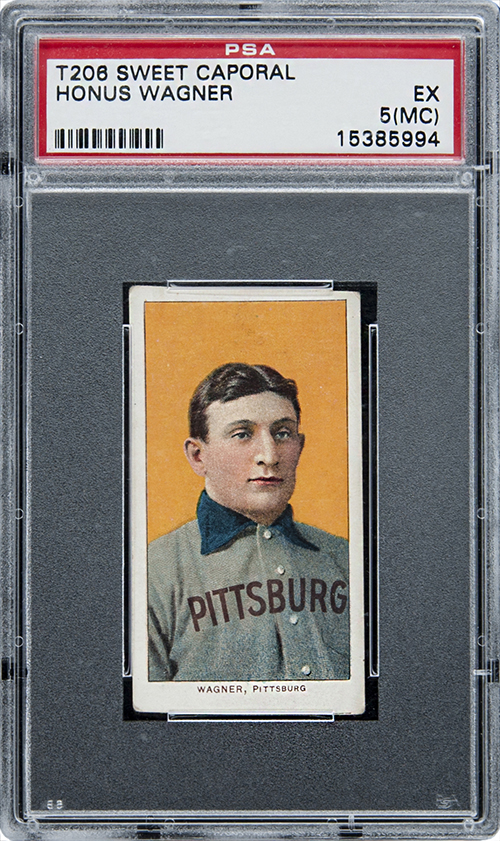 At a Goldin Auction in 2016, a 1909-11 T206 Honus Wagner baseball card sold for $3.12 million. The same card sold for $2.1 million online, only three years earlier. Only 200 copies of the card were ever made, which adds to the value and rarity of the card.
CHECK OUT: 5 Most Valuable Baseball Cards 1980s – Including Henderson And Ripken Jr.
Action Comics #1 (1938), $3.21 million
The most expensive item on this list is issue #1 of Action Comics. In 2014 a pristine copy was sold on eBay for a staggering $3.21 million.
CHECK OUT: 5 Most Expensive Comic Books Ever
This comic had the first-ever appearance of Superman and cost 10 cents at the time of release. Roughly, only 100 copies exist today, making it a nerdy collectible destined to go up in value.