5 Most Expensive Comic Books Ever: From Batman To Wonder Woman
Whether you are a fan of comic books or just curious as to the price people have paid in pursuit of rare iconic collectibles, you're in the right place. These are the 5 most expensive comic books in the world:
5. All-Star Comics #8, $936,223
All-Star Comics #8 saw the first appearance and origin story of Wonder Woman. It also showed off Doctor Fate with a brand-new helmet and a cameo appearance by Hawkgirl.
This issue is the highest graded copy known, with a 9.4 CGC grade. It was released in 1941 with a price tag of 10 cents and was sold on eBay for $936,223 in 2017.
CHECK OUT: 5 Comic Book Super Villains That Starting Their Journey As Nerds
4. Captain America #1, $915,000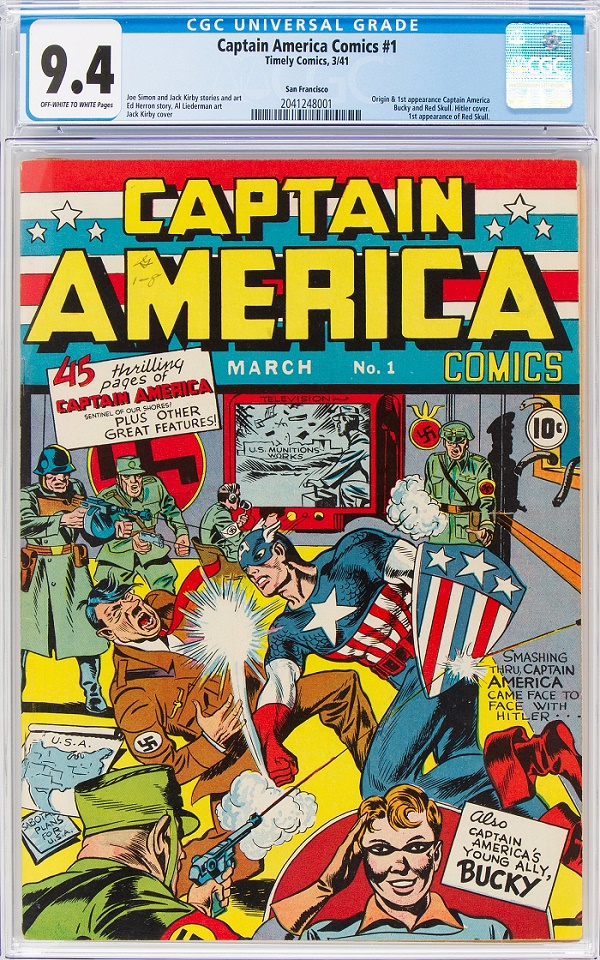 This comic once cost 10 cents, but now, this iconic comic book is worth a staggering amount more. And it's no surprise, as issue #1 hit newsstands in 1941, a year before the U.S. went to war, and depicts Captain America punching Adolf Hitler in the face.
The highest-graded copy of Captain America #1 that is known to exist has a 9.4 rating by the Certified Guaranty Company (CGC). It was sold at a Heritage Auction for $915,000 in 2019. Making it one of only a few comics to have been sold for more than $500,000.
ALSO READ: 10 Stress-Relieving Hobbies That Will Help You Relax
2. Detective Comics #27, $1.5 Million
Detective Comics #27 features the first appearance of the legendary Batman and back in 2010, it was the most expensive comic book ever sold, at $1.075 million:
Fast forward to 2020, a second copy of the comic is sold at auction for $1.5 million, leap-frogging the original's sale price to become the most expensive comic book starring The Dark Knight (just not the most expensive comic in the world).
With a cover date of May 1939, this copy of Detective No. 27 was sold unrestored, but still made the grade of "fine/very fine 7.0" in terms of quality by CGC:
CHECK OUT: Who Is The Most Popular Superhero?
1. Action Comics #1, $3.2 Million
This comic shows just how much worth is put on a CGC grading, and the difference half a point can make to the monetary value of a comic book.
Ranking #3 on this list, is the 9.0 CGC-ranked copy of Action Comics #1, which features the debut of Superman. This pristine copy was sold in 2014 for $3.2 million, but in 2010 the same issue was sold for $1.5 Million. The difference? The CGC rating (the issue sold in 2010 had a grading of 8.5).
While the original comic sold for just 10 cents when it came out in 1938, four copies have sold for more than a million dollars since.
CHECK OUT: 5 Most Expensive Yu-Gi-Oh! Cards On The Market Right Now
3. Amazing Fantasy #15, $3.6 Million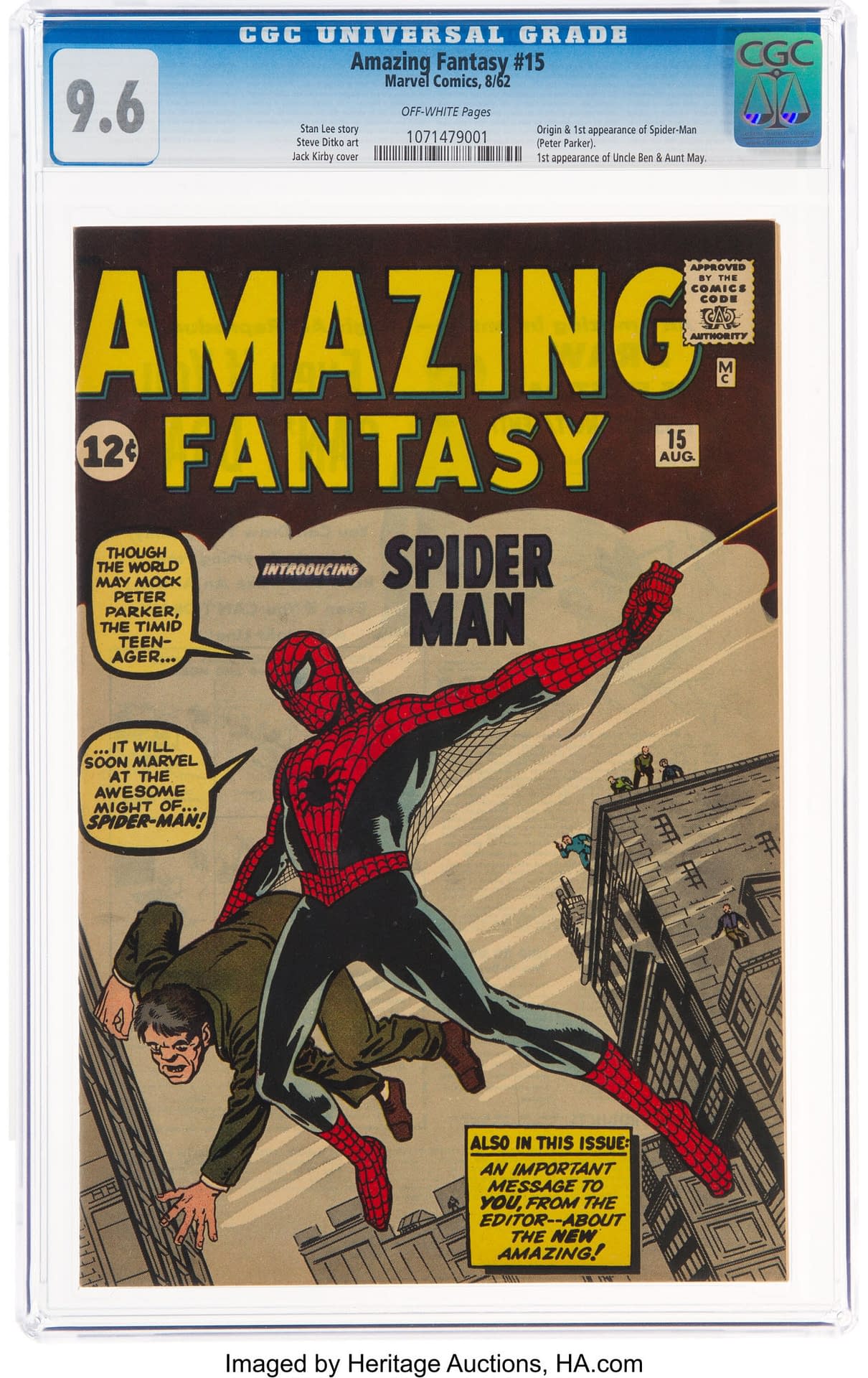 In 2021, a private collector bought a CGC 9.6 copy of Amazing Fantasy #15, which includes the first appearance of Spider-Man, for a whopping $3.6 million.
Amazingly, this issue sold for 12 cents when it was first released in July 1962. The $3.6 million paid makes Amazing Fantasy #15 the most valuable comic book in the world.