5 Most Valuable Baseball Cards 1980s: Including Henderson And Ripken Jr.
Credit: Ryan Hyde / Flickr
The hunt for the most valuable baseball cards. specifically, the fabled, Rookie Card can be arduous and expensive.
FACT: When you are trying to make wise baseball card investments for your collection, you will want to be sure to have several rookie cards in your stash:
That's because once a player becomes a sports icon, or finishes a career with outstanding stats, their rookie card is going to become worth something. And this is what makes collecting them so exciting.
So, with this in mind, it should be no surprise to you that the five most valuable baseball cards from the 1980s contain mostly rookie cards (and one absolute bargain). Our picks for the most valuable baseball cards that are still potentially up for sale:
5. Don Mattingly Rookie Card (1984 Donruss – Card #248), $600
Our Top 5 starts here with the rookie card of "The Hit Man" Don Mattingly. This MLB icon hit a trifecta during his career which spanned nearly 30 years as a player, manager, and coach.
Also known as "Donnie Baseball," Mattingly's rookie card pretty much put new fire into the hobby of baseball card collecting.
Many collectors point to the 1984 Donruss set as a turning point in the overall look of the hobby. Donruss effectively turned little pieces of cardboard into miniature art.
This card is a must-have and is worth about $50 (PSA 9) with ones in PSA 10 pegged at $600.
CHECK OUT: 5 Most Wanted Baseball Cards 1990s – Including Chipper Jones
4. Cal Ripken Jr. Rookie Card (1982 Topps – Card #21), $700
Here is another player who enjoyed a long MLB career, spending it all with the Baltimore Orioles starting in 1981.
Nicknamed "The Iron Man" Cal Ripken Jr. holds several baseball records including the one for most consecutive games played (2,632) and has been an All-Star a total of 19 times. And with numbers like that, it is logical that his rookie card would have some value.
In PSA 9 it can be worth $50 and in PSA 10 expect it to be pegged around $550-$700.
CHECK OUT: 5 Most Valuable Baseball Cards 2000s – Includes Trout And Pujols
3. Cal Ripken Jr. Traded Rookie Card (1982 Topps – Card #98T), $1,100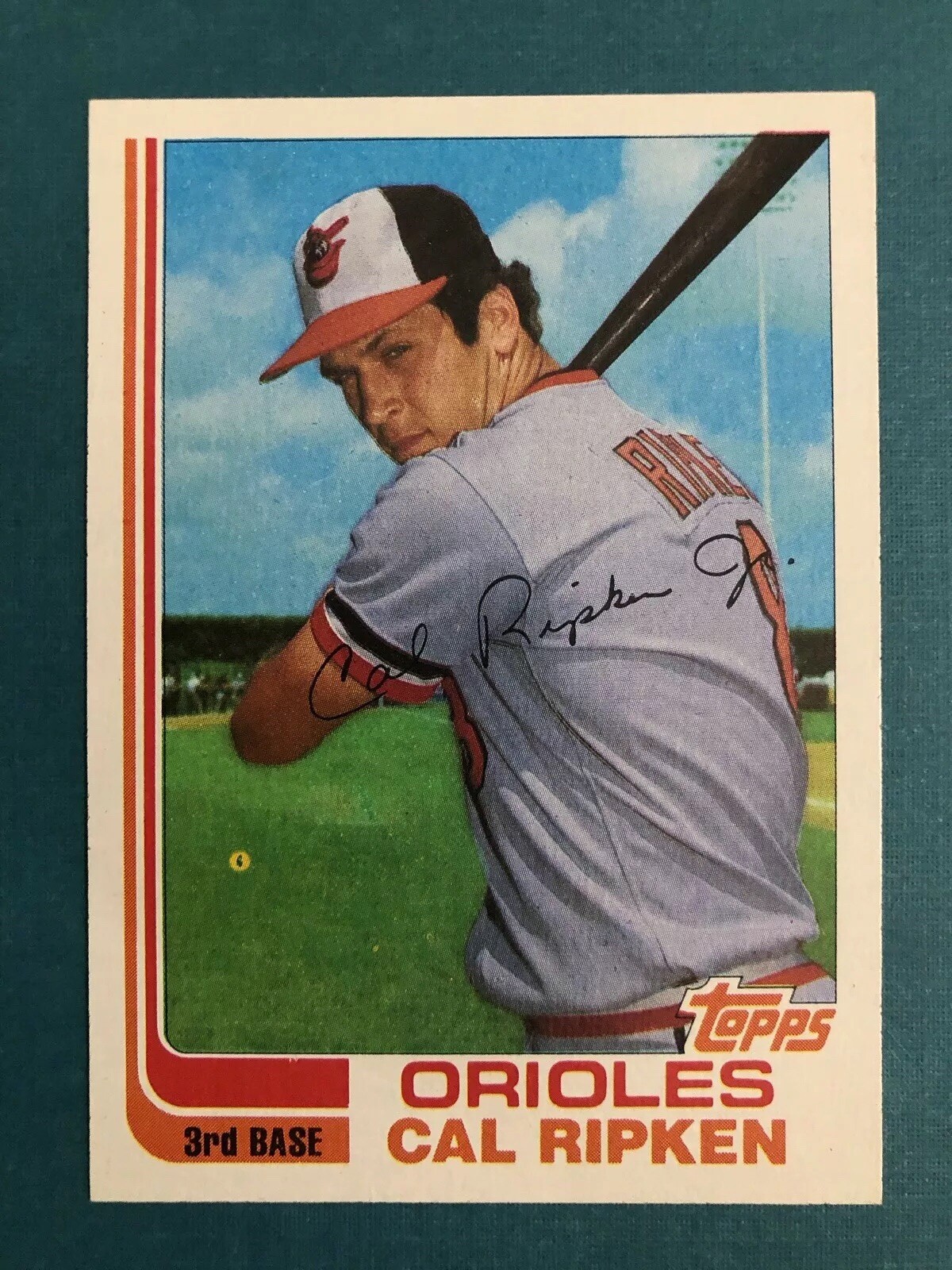 For many collectors, this is Ripken's true rookie card. The one listed above is a "shared" card that included the faces of two other players, Bob Bonner and Jeff Schneider.
Plus, this issue came out after Ripken's incredible Rookie of the Year season. So it hit the streets with the appeal that meant any kid who knew his baseball players at the time would be keeping a special place in a collection for this one.
In PSA 9 it is pegged at $150 and up to $1,100 in PSA 10.
CHECK OUT: 5 Most Valuable Football Cards 1990s: Includes Manning And Favre
2. Nolan Ryan (1980 Topps – Card #580), $2,000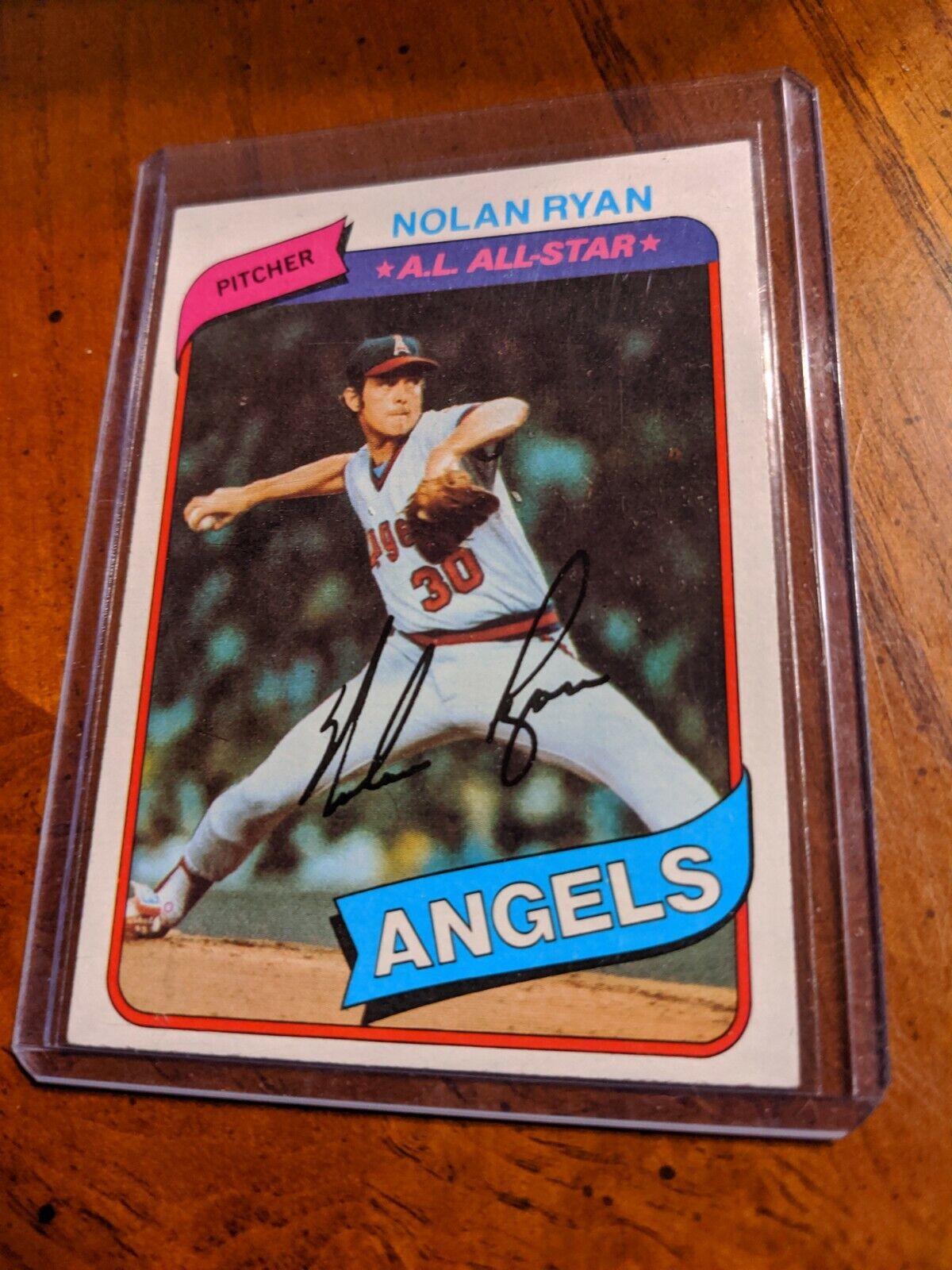 This is the only non-rookie card on our list. Ryan had a 27-year career that started with the Mets in 1966 but his baseball cards did not start to gain value until the latter part of his career when he was with the Rangers.
The interesting thing to note here is that you will probably find a Nolan Ryan card in the top two value-wise in any set with a card that bears his image and in any year set.
As for this specific card, the 1980 Topps issue, it sits at $75 at PSA 9. If your card is PSA 10 however, it can fetch prices in the $2,000 territory.
RELATED: 7 Best Baseball Movies and Where to Stream Them
1. Rickey Henderson Rookie Card (1980 Topps – Card #482), $27,500
This is a card that fluctuated on the value scale much like gold or silver during Henderson's early career.
However, as his career continued, the "Man of Steal" as he was known, eventually set himself apart from all others with his ability to steal bases.
His career ran from 1979 to 2003 with nine different teams. Henderson played with the Oakland A's four times during that time and holds several major league records.
His 1980 Topps Rookie Card is valued at $350 (PSA 9) and…
Are you sitting down? You may need to brace yourself:
If your card is in PSA 10, it is worth a base-stealing $27,500.
In Conclusion
Card collecting can be nostalgic, bringing back childhood memories of a kinder and gentler time. And whether you are a beginner or a pro, the Top 5 above will put your collection into the Hall of Fame.