5 Rarest Pokemon Cards And How Valuable They Are Today
Many 90's kids will have fond memories of saving up their pocket money in order to go to the corner shop and purchase themselves a packet of Pokémon cards, in the hope of getting the right cards.
No one could have predicted the value certain cards would have 20-30 years later, with some cards fetching over £100,000 at recent online auctions.
CHECK OUT: McDonald's Pokemon Cards, Full List And Prices
A sudden uptake in popularity, mainly down to large YouTubers such as Logan Paul, David Parody, and Leon Hart taking an interest has seen the popularity of booster boxes and collections alike skyrocket, as the hobby of collecting cards once again becomes an obsession for many.
Here is a list of the 5 rarest Pokémon cards along with their current market value, so that you can see if you're harboring a small fortune in your collection.
5. Full Art EX cards, $700
Whilst only being worth approximately $37 depending on the card, these are probably the most realistically attainable cards that the average collector can ever hope to achieve by buying a pack of cards from a store.
Classed as being "ultra-rare", the approximate odds of pulling one of these is about 1 to every 18 packs, with the exception of rainbow full art cards like the Mewtwo GX card, which you can expect to have a chance of pulling in about 36 packs.
Naturally, one of the highest returns one can get for one of these cards currently is the Japanese Charizard GX, which commonly goes for around $700.
CHECK OUT: 5 Most Powerful Pokemon Cards Right Now
4. First Edition Base Set Shadowless Charizard Holo, $7,000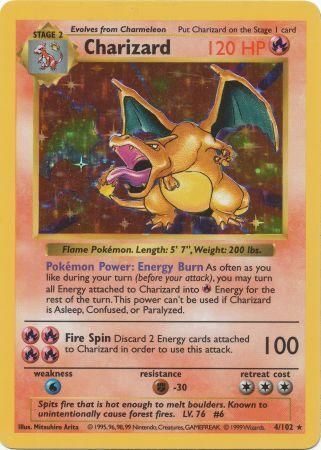 Pretty much any Charizard Pokémon card is worth a lot due to many different reasons.
Firstly, the detail the artists put into each of these cards is astonishing, with each card featuring multiple layers of illustration and color, which makes it stand out amongst other more common cards. As well as this, the attack power of this Pokémon is one of the highest when played with energies, making this card one of the best to use in the card game.
Finally, the print run of the first edition Charizard was low and can be identified by the first edition stamp in the bottom left corner of the illustration. If you are lucky enough to have a copy of this card missing the shadow on the right-hand side of the illustration, you could be looking at around $7,000 for a good-condition card.
CHECK OUT: 5 Best Pokemon Teams, Perfect For Competitive Play
3. Pre-release Raichu, $10,900
Given only to employees and close friends of the Wizards of the Coast company, this card is not currently verified as it was reportedly not meant for public release, due to the majority of the sheet that it was printed on becoming stained.
As of current, there are only 9 of these cards that are known to actually exist and can be differentiated from a usual Raichu card by a stamp reading "PRERELEASE" printed on the bottom right corner of the Raichu illustration.
Only one sale of this card has ever been reported, when a collector in 2009 purchased the card for $10,500.
ALSO READ: 10 Stress-Relieving Hobbies That Will Help You Relax
2. No. 1, 2, and 3 Trainer Cards, $90,000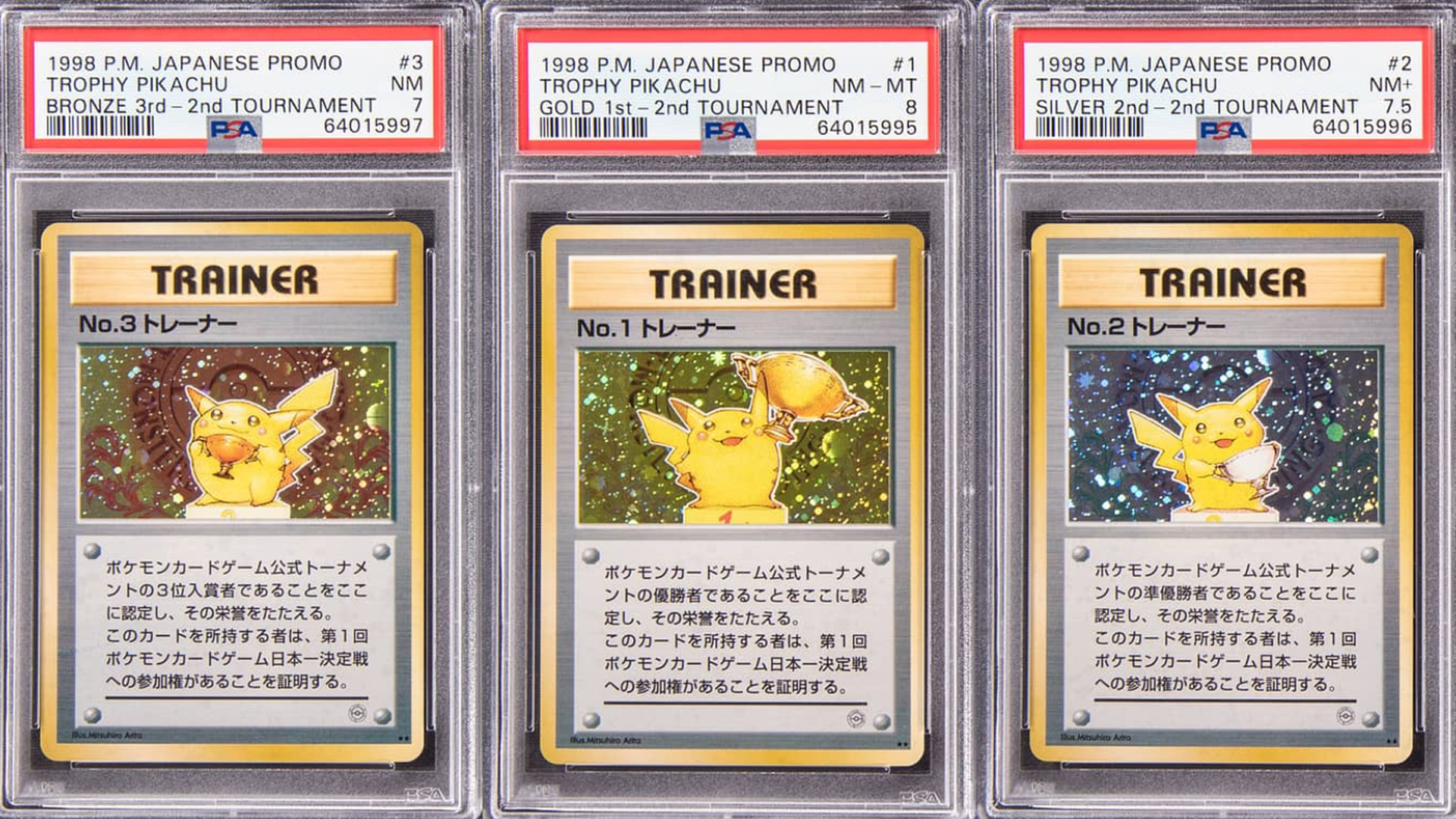 Now we move onto cards that you cannot pull from a set, but rather are given to winners of promotional contests, employees of the production company or close friends of those involved in the Pokémon brand.
In this case, trainer cards 1, 2, and 3 were given to the first, second, and third-place competitors of the Pokémon world championships, which is an annual invite-only competition for players of the Pokémon card game.
The card features a holographic Pikachu holding a trophy, with the text "Trainer 1/2/3" along with a congratulatory message and invitation to compete in next year's championships.
The value of these cards increases based on which place card it is, with $90,000 being paid for a gem mint no 1 in July 2020.
CHECK OUT: 5 Best Original Pokemon Cards Worth Collecting
1. Illustrator Pikachu Japanese, $220,000
This card is an unnumbered promotional trainer card, and is the only to feature the word "illustrator" instead of "trainer".
As of now, only 41 copies of this card are known to exist in the entire world as they were only given to winners of a Corocoro promotional drawing competition back in 1998.
As a result, this currently stands as the rarest verified Pokémon card in the world, despite only displaying a congratulatory message and having no actual value in the game.
This card also holds the world record for the highest auction price a Pokémon card has ever sold for, fetching a mighty $220,000 at an auction in October 2019. This price makes it the most expensive pokemon card ever.
CHECK OUT: 5 Most Expensive Yu-Gi-Oh! Cards On The Market Right Now
Tips For Collectors
If you happen to have any of these cards on this list or any others that could be deemed as rare or valuable, the best thing you can do is ensure that the cards are kept in a sleeve, so that it is protected from any damage that can devalue it.
Next, get it graded by an official trading card grading company such as PSA or CGC, which will tell you how well your card has been kept, and therefore how much you should be selling it for, with 10 being the best grade.
Once you have this, you can start getting in contact with online auction websites, or private collectors who may have an interest in your card.