Mattel started making their brand of die-cast toy cars named Hot Wheels back in 1968. They fast became the major competitor to Matchbox, which also manufactured toy cars until Mattel bought the company in 1997.
There are thousands of different Hot Wheels toy cars, many special editions, and more. In this article, we will bring tears to your eyes for ditching your toy cars when you discovered girls with a look at the five most valuable Hot Wheels.
RELATED: 9 Best 60s Movies and Where To Stream Them (Including Bullitt)
5. Brown Custom Charger (#51969), $13,000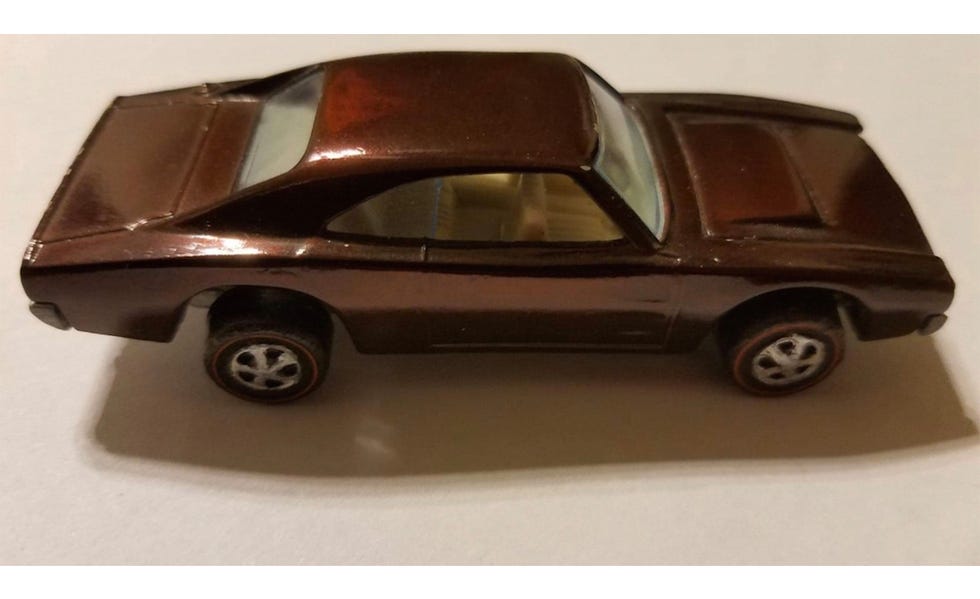 The Custom Charger was made between the years 1969 and 1971. Somewhere along the line a few of them ended up with a brown color. Collectors speculate that the brown ones were meant only as a prototype and not for production. Oops! These are said to be worth $13,000 each.
CHECK OUT: 20 Most Expensive Cars In The World
4. Mad Maverick Base on Mighty Maverick (#41969), $15,000
This is an interesting situation. The Hot Wheels Mad Maverick name appears on several of these cars on the baseplate but after a copyright issue was discovered, the name was changed to Mighty Maverick:
That seemed like a logical solution although it meant that many cars would be in circulation with the copyright infringement name. If you happen to have one of the cars that went out before the name change, it could be worth as much as $15,000.
CHECK OUT: 5 Most Valuable Star Wars Figures (That Your Probably Never Owned)
3. Over Chrome Camaro (#31968), $25,000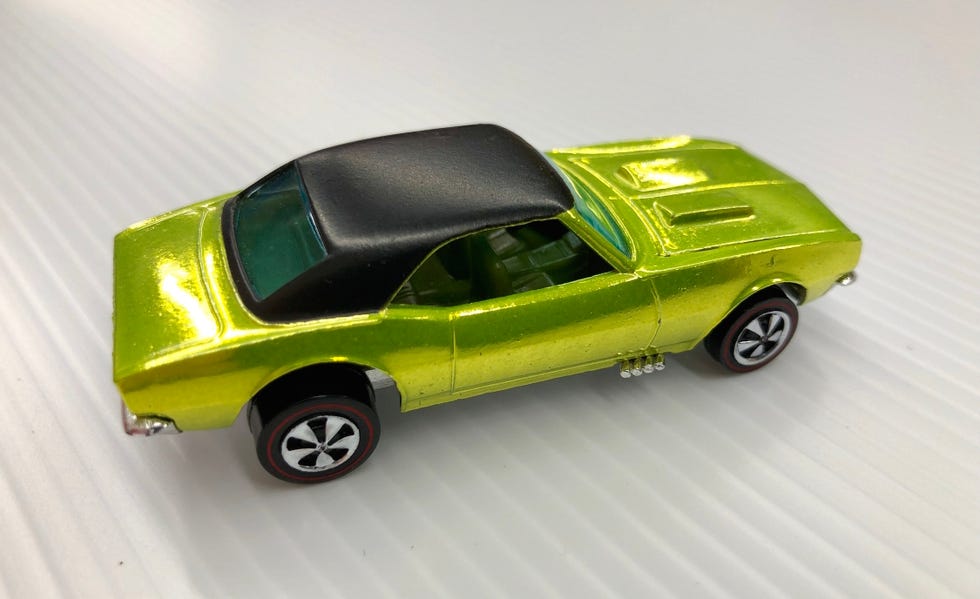 This is another one of the Hot Wheels special editions that were produced for advertising purposes. The rare lime green over chrome finish puts this little Camaro into the highly collectible territory as there are only twenty Hot Wheels cars with this special finish known to be out there. This one is worth $25,000.
CHECK OUT: 5 Valuable Michael Jordan Basketball Cards That Prove He Is The GOAT.
2. Over Chrome Mustang (#21968), $40,000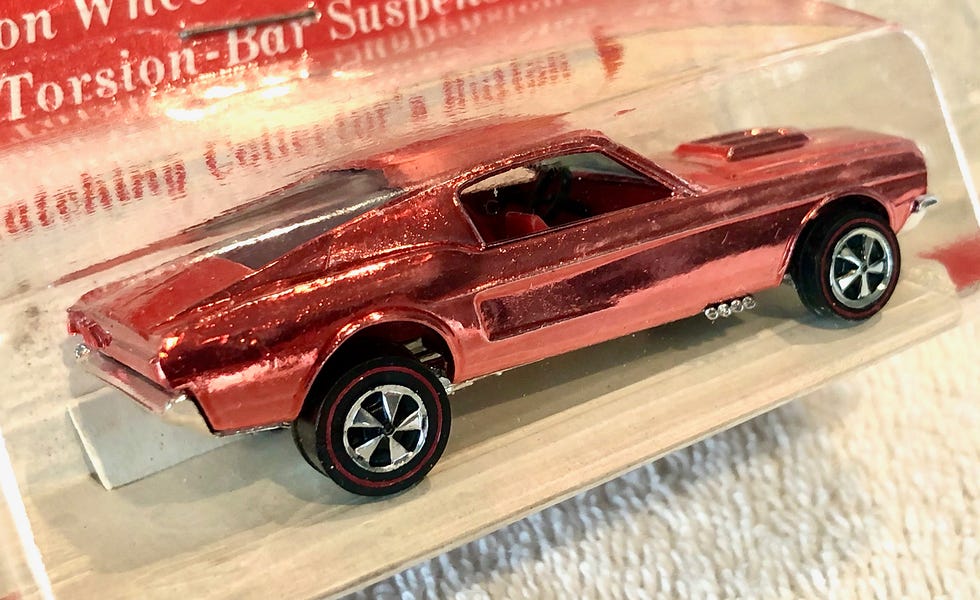 This Strawberry Over Chrome Mustang was intended for advertising purposes and not to be in the hands of the general public. Somehow, this one made it from a Mattel employee to a collector who kept it in a private collection until his death. Sold in an estate sale, this toy car fetched a price of $40,000.
1. Pink, Rear-Loading Beach Bomb (#11969), $175,000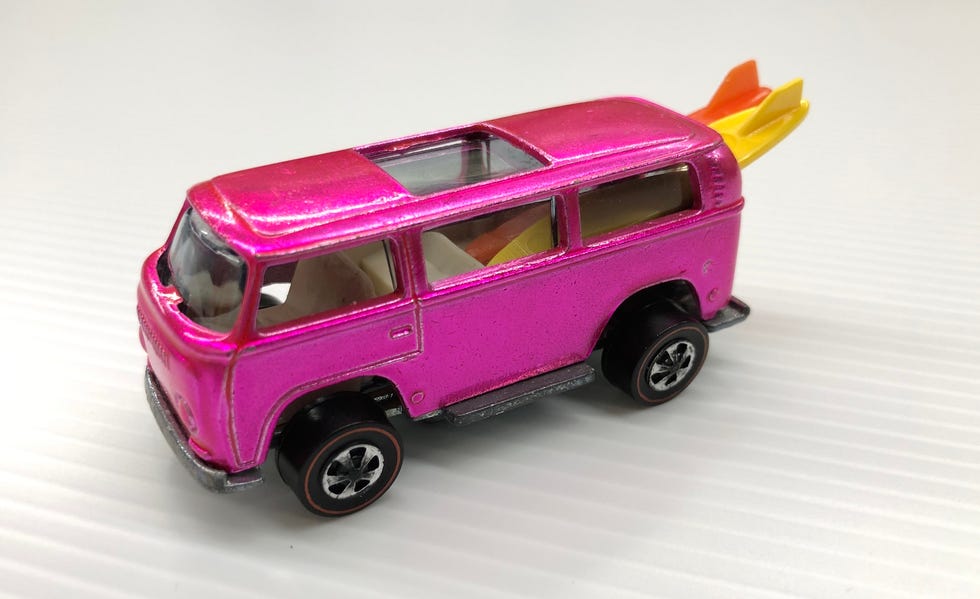 This is an extremely rare prototype that was in the possession of a Mattel employee. The surfboards that came with the toy vehicle were loaded through the rear window.
However, the toy proved to be too narrow and top-heavy and was eventually redesigned before it hit the production line. The new design featured plastic surfboards that could be mounted to the side of the vehicle.
There are apparently, just two of the pink ones out there and they are valued at $175,000 each.
CHECK OUT: 5 American-Made Classic Cars That Are Worth Millions Today
In Conclusion
Who knew that those toys we played with as kids would become highly sought-after collector items? If we had a time machine, we would have taken better care of our Hot Wheels and never given them away.
Now you know that some of these little toy cars can be worth enough to pay off your mortgage or student loan. Who would have thought that would be possible?
Share: