8 Most Valuable Digital Cameras That Have Become Collectibles
When we think of digital cameras, we may consider $100 to $500 to be expensive. However, there are tons of digital cameras that are actually worth anywhere from 5 to 8 figures today. Their value can be determined by a variety of factors including rarity, representation of history or original camera designs, and famous ownership. As a result, these most valuable digital cameras all have a story beyond the photos they captured and are being recirculated today for collectors.
What year did digital cameras become available?
The first digital camera was made in 1975 by Steven Sasson. It was heavy and clunky, which does not match what we consider an easily portable digital camera today. From there, digital cameras were produced throughout the 80s, 90s, and 2000s becoming more and more advanced with each edition. Companies like Canon, Nikon, and Panasonic found their rise during this time as they produced hundreds of versions of digital cameras that bounced off of Sasson's original concept.
Nowadays, it's interesting because these cameras are considered "retro" ever since the invention of smart phones or camera phones. Our every day method of communication has a built-in, advanced camera. Younger generations are moving back towards digital cameras, though, because of the cool aesthetic and nostalgia they bring. Plus, they do take high-quality pictures.
As a result, some of these most valuable digital cameras have become collector's items that thousands of people would love to get their hands on.
ALSO READ: 25 Collectible Concert Tickets Worth a Fortune
The Most Valuable Digital Cameras
8. Hasselblad H4D-200MS Digital Camera, $45,000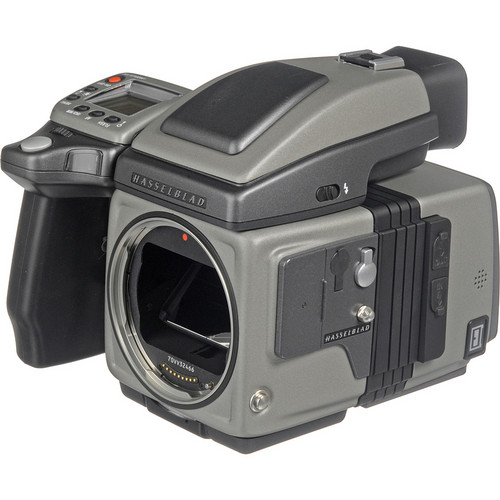 The Hasselblad H4D-200 MS digital camera was designed for commercial photographers and can be very hard to get your hands on today. This makes it one of the most valuable digital cameras that is now a desired collector's item.
In terms of functionality, it actually offers three cameras in one. There is the normal single-shot function and two kinds of multi-shot capture. The single shot delivers 50MP resolution to images where as the multi-shot capture provides the same resolution, but for four shots instead of one. Lastly, the multi-shot capture that can do six shots actually delivers 200MP in ultra high detail. Clearly, this 2011 camera comes with tons of usability for photographers and was ahead of its time.
7. Canon IXUS 65 Diamond Edition, $54,000
Picture a Canon IXUS, but with 300 diamonds to embellish the outside. This camera is from the early 2000s and has all the same functionality as a regular Canon XUS 65, but stands out for its expensive and decorative diamonds. The camera is known to have a large, 3-inch screen for reviewing digital shots and few buttons, so that it is easy to use. It qualifies as a 6-megapixel and comes with 3x optical zoom lens in addition to a 4x digital zoom. For any collectors wanting a basic digital camera function with looks that will impress, this Canon can grab attention.
CHECK OUT: 10 Rare U.S. Stamps That Are Worth Serious Money
6. Phase One 645DF with P65 + Sensor, $55,000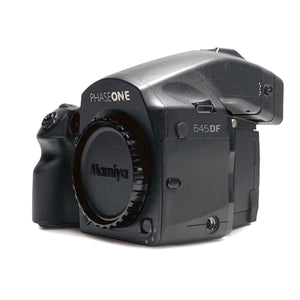 This Phase One P65 was first introduced about 8 years ago with wireless technology. It has a touch screen and custom shooting modes that allow you to pre-set exactly what object you plan to shoot. However, it is adjustable and has an auto focus feature. It set the standard of the time for high flash sync speeds in up to 1/1600 of a second. With its Mamiya Digital Imaging, this camera can be re-sold for a ton today, making it 8th on the list of the most valuable digital cameras.
5. Leica Luxus II, $620,000
From 1932, this camera is not only rare and valuable, but it is a piece of history. In fact, this camera isn't even digital, but set the stage for so many others to come after it. Instead of a button, it has a bell-push release and a lens that will not automatically open and close. The reason for its immense value is the faux lizard leather covering the camera in addition to the original case it came with. Photographers could learn a lot from this collectible and how their current cameras grew from this model.
4. Apollo 15 Hasselblad 500 Series Moon Camera, $910,000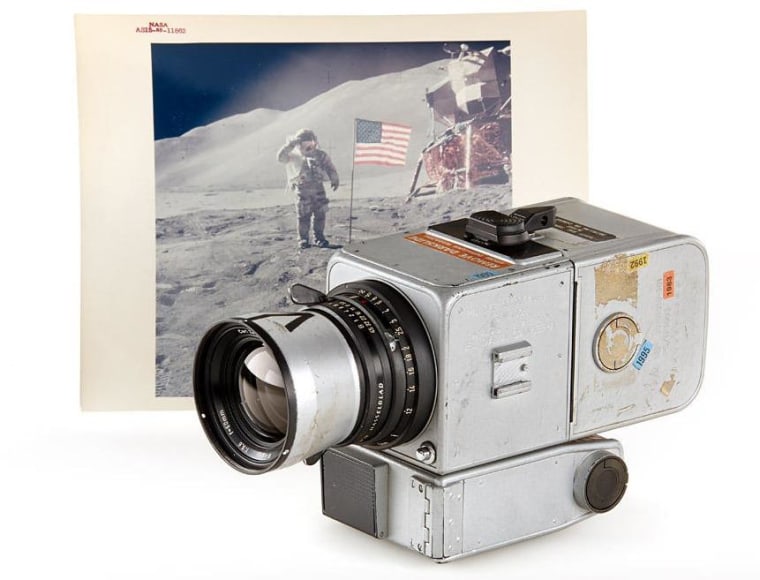 Anyone would be beyond lucky to set eyes on this Hasselblad 500 Series. This exact model is known as the "moon camera" because it traveled with the 1971 Apollo 15 mission to the moon. Astronaut Jim Irwin took 299 photos on this camera, making it a priceless piece of history. Its features are unique because it was designed to be used in space. The camera was examined to have lunar dust on it, so we know it was also taken outside of the shuttle to the moon's surface.
ALSO READ: 10 Vintage Coke Bottles That Are Worth Money
3. Jonathan Ive & Marc Newson Leica Prototype, $1.8 million
In 2021, this camera went up for auction and raked in over a million dollars. It was a prototype of the Leica camera designed by Jonathan Ive and Marc Newson. This is significant because Jonathan Ive was the Chief Design Officer for Apple over more than 20 years and Marc Newson is a very famous designer. As a result, this camera is more like a piece of art than it is a camera.
2. Leica M3D-2, $2.18 million
The Leica M3D-2 film camera was created in 1955, making it a precursor to digital cameras to come from Leica later on in 1970. It was a very modern edition of their cameras at the time with a PC sync port, black with chrome dials, and a special edition Summicron 50mm lens. Very few M3D-2 cameras were produced making it one of the most rare and most valuable digital cameras we could find.
1. Leica 0 Series No.122 Oskar Banack, $15million
Not too long ago in 2022, the Leica No. 122 prototype camera sold for $15 million at auction. It is by far, the most expensive camera ever sold. It originally gained attention when it went up for auction because it was a prototype of the camera made in 1923 by the Leica brand's founder, Oskar Barnack. It truly serves as a piece of history because it is the camera that then led to his decision to upgrade his future digital cameras to be less heavy and more compact. While the function might not be the reason for collecting vintage Leicas like this, they are extremely popular among collectors and celebrities for what they represent.
What is the rarest camera in the world?
By far, the rarest camera to exist is the Leica 0 Series No.122 owned and created by Oskar Banack, the founder of Leica. There were only 25 of this edition ever made, which contributes to its immense rarity. However, the prototype that specifically sold for $15 million at auction actually belonged to the creator and therefore, adds to its value. Any time a celebrity, historical figure, or famous businessman is associated with an object, its value skyrockets.
This camera is a great example of early business beginnings as the Leica brand began to blow up over the years and make the most popular kinds of digital cameras. This No. 122 is the design and idea that started it all and leads to its collectible appeal.