Credit: Disney Plus, The Mandalorian
"This Is The Way" (To Top Mando Merch).
FACT: There was no quality Mandalorian merchandise when the show hit Disney Plus back in November 2019:
And that fact remained true for months.
To this day, it remains unbelievable that Disney (the king of merchandising) was underprepared for the mass-hysteria (and it was hysteria) surrounding Baby Yoda:
And I should know – I was part of that hysteric audience.
The story goes that John Favreau and Co. didn't want any leaks, and Disney supported that:
(Which is what shocks me the most).
However, this year, Mando fans are spoilt for merch-choice.
If you're the following:
Star Wars geek (like me)
A fan of Disney's The Mandalorian
Serious collector looking for future high-value items (also me)
These are the top-5 items to put on your shopping list:
CHECK OUT: The 5 Most Valuable Star Wars Action Figures Right Now.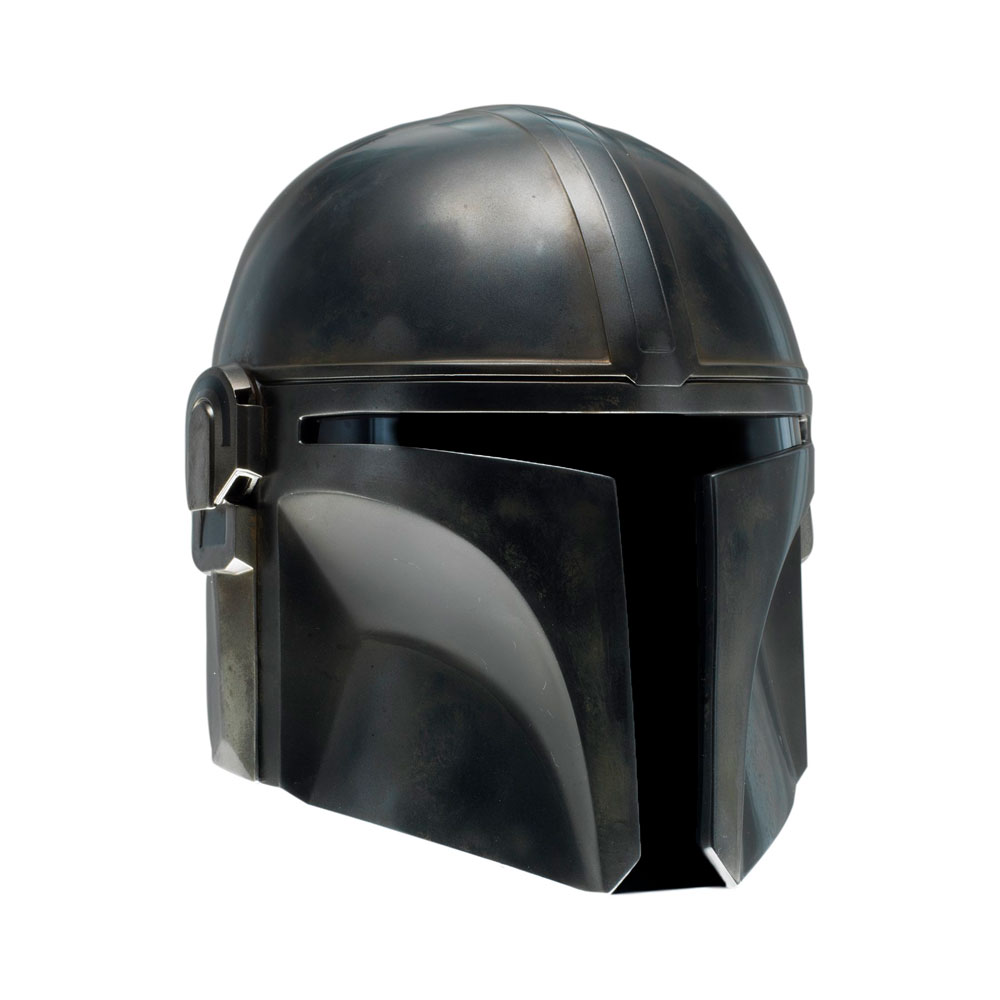 This coveted item was made using the same molds that produced the show's prop. It's a super-detailed hand-painted 1:1 Mandalorian helmet replica that retailed briefly for $725.
The original run of helmets was limited to 750 units, with only one allowed per order:
And unsurprisingly those early adopters are already cashing in at around double that original value.
Show accurate, limited first-run, super-detailed…
These are the words used by sellers looking for top-dollar. And if The Mandalorian show continues to single-handedly save the multi-billion dollar franchise that is Star Wars, it's going to be a highly coveted collectible in the distant future.
As someone who missed the original run, I continue to bid on auctioned EFX helmets in the hope of snagging one that's never been unboxed for around-$1,000.
Consideration: There is already a Season 2 EFX helmets on the way, however, first editions are often the most valuable:
(Tip: Don't wear it too much and keep the box, stand, and plaque pristine).
CHECK OUT: 5 Valuable Michael Jordan Cards That Prove He Is The GOAT.
4. The Child (life-size) – $325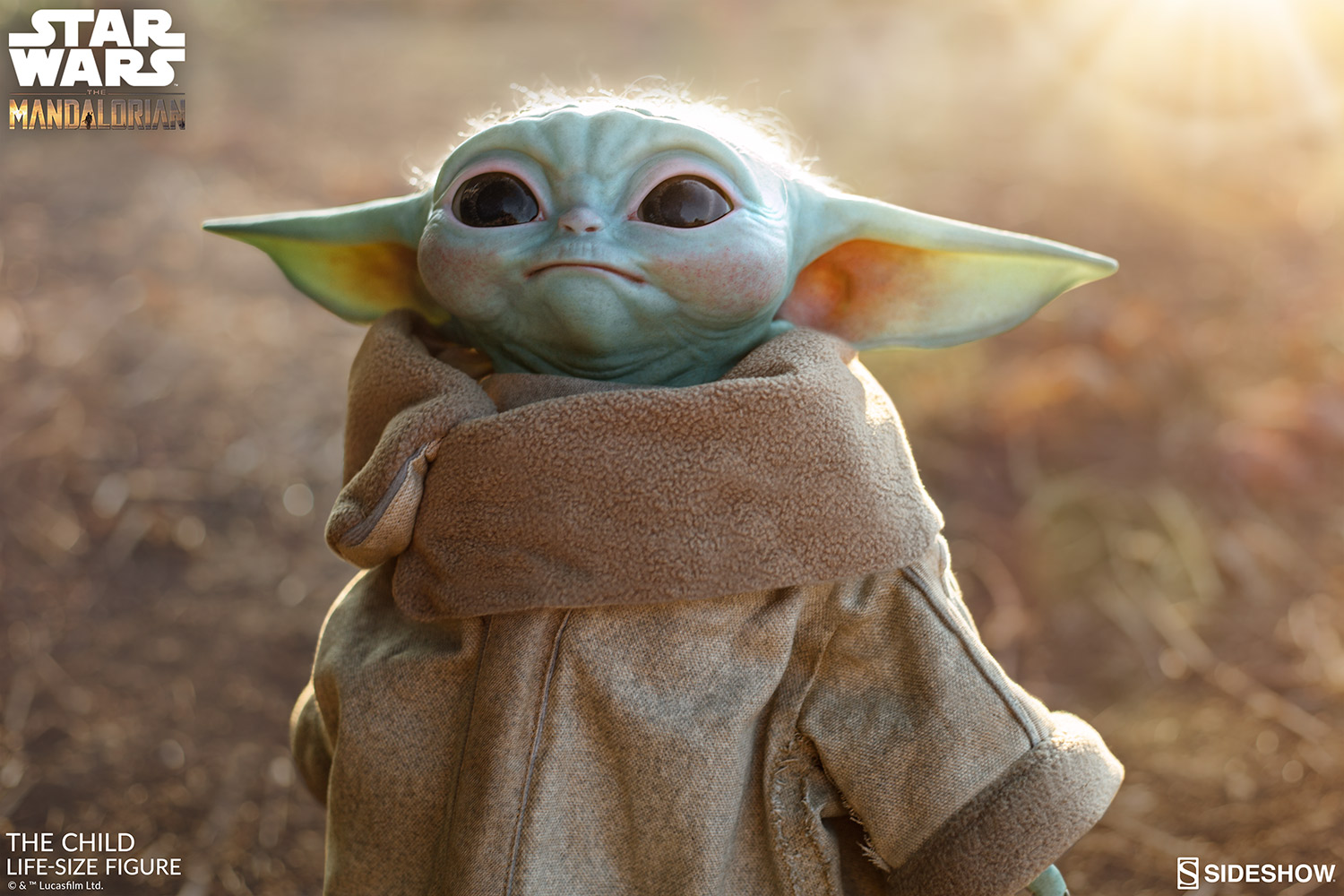 I'm cheating:
You can't get this 1:1 life-sized Baby Yoda yet. You can however pre-order for March 2021:
(Disclaimer: My pre-order is in the bag).
Despite being The Child merchandise I'm most excited over. I do admit that it is for collectors only:
And this is why it is #4 on this list. Its niche and that will limit the market now and in the future.
For those still curious: The Child is 16.5-inches tall and comes complete with a tan fabric coat, the silver gear shifter from The Mandalorian's Razor Crest ship, and a solid stand.
FACT: This replica even has the head fuzz.
For those on a budget, there's a $59.99 animatronic toy that's fantastic fun:
As it'll likely be one of the most sold Baby Yoda gifts this year, its value as a collectible sits in keeping it boxed and not losing the Mythosaur skull necklace that comes with it.
Disclaimer: This is an Amazon.com affiliate link to the animatronic Child toy.
3. Lego Mandalorian Merchandise – $19.99 and $129.99
There are three high-quality Mandalorian Lego sets available right now:
(Disclaimer: Amazon links on this page are affiliate links).
A Razor Crest set (Amazon) that comes complete with Mandalorian Minifigures including Mando, The Child, IG-88, and Greef Karga. At $120 and 1,023-pieces, it is collector nirvana.
However, the most important thing to consider when buying Lego from a collectors perspective is that:
You cannot open the box!
The moment you do, the value plummets:
(Good luck with that – I tried with a Millennium Falcon, my resistance lasted about 3-hours).
So, if like me, you can't control yourself around Lego, an alternative collectible is the Mandalorian Pop figure (Funko) with the chrome helmet (Amazon).
2. Redemption (Lithograph) – $50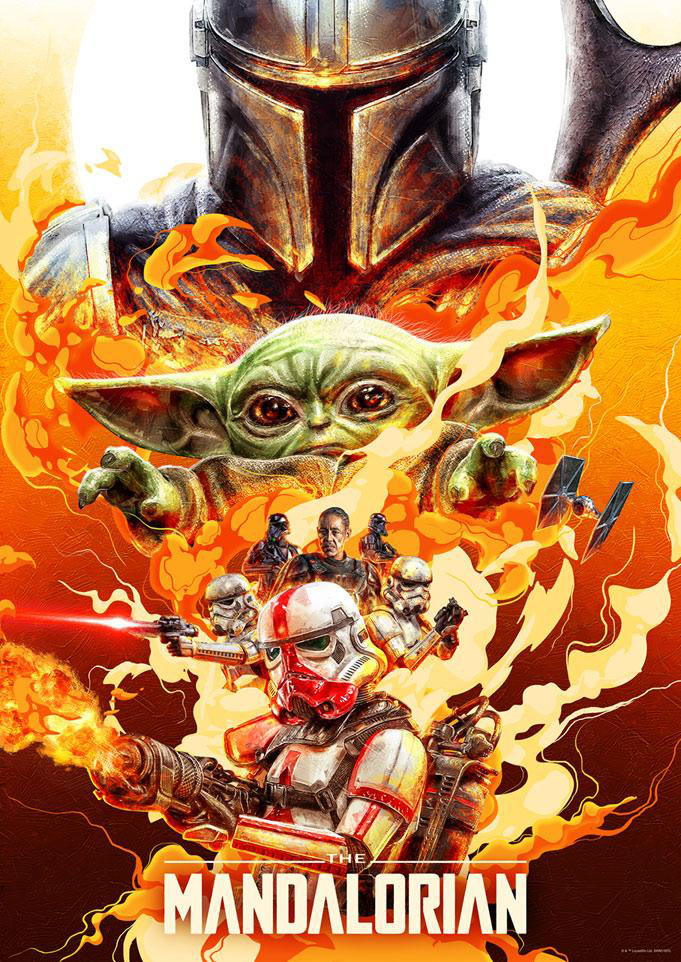 This is one amazing poster but it does have a downside:
It isn't theatre sized (27×41-inches).
Instead, it comes in at 17×24-inches which keeps the frame cost down to around $50. At a combined price of $100, you could have an iconic piece of art for a show that appears to be literally saving Star Wars for Disney.
That's huge.
What's even bigger is that it is limited to 350 hand-numbered prints:
As a collector, it's a no-brainer.
It might take 20-plus years to mature but as a $100 investment now it seems like a bargain.
Plus it comes with a certificate of authenticity.
Tip: Always put the certificate inside the frame for safe keeping.
(And definitely always frame!)
CHECK OUT: A Beginners Guide To Collecting Vintage Movie Posters.
1. Limited Edition Season 2 T-Shirts – $24.99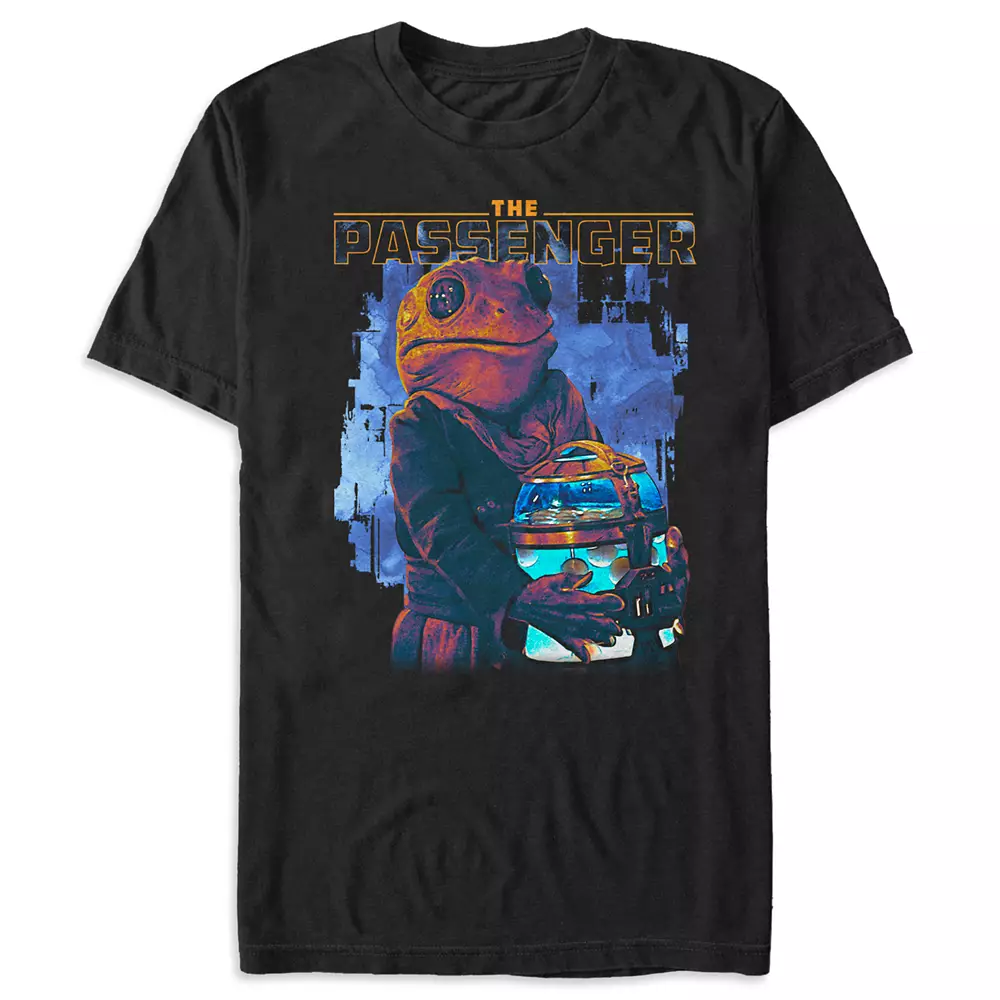 If you watch The Mandalorian you know who the passenger is and why that big jar of eggs is relevant.
For those who don't watch, there's no spoilers here only Mandalorian clothing and merch. So read on without issue.
The two main things collectors need to know are:
The passenger, the eggs, and The Child have had the biggest outrage since The Mandalorian started. And contention breeds interest.
There are limited edition t-shirts released each week for The Mandalorian's Season 2. Each will portray an element from the show.
What this means is that these t-shirts will be in-demand the moment they are no longer available:
So collectors need to buy each week or chance their luck on eBay.
The truth is that there are way better looking The Mandalorian shirts available. Yet, in terms of cost-effective Mandalorian merchandise, these limited tees might become collector gold dust.
CHECK OUT: 5 Rare Concert Tees That Are Worth A Small Fortune.