Credit: pixy.org
Concert tees are more than just a t-shirt. For a fan, it's a personality statement:
"I like this band, at this point in their anthology of hits. This is me."
For a collector, it's part of a story they're telling through their collection:
"This was me era, my genre, my moment. This is me."
Both are perfect reasons to chase concert shirts.
As opposed to those who wear a concert t-shirt because it looks pretty. Absolute novices!
(Putting my concert tees snobbery to one side).
CHECK OUT: The 3 Best Websites To Get Your Rock Band T-Shirts From.
The Value In Concert Tees?
Band tour t-shirts are hot:
And it's all because Kendall Jenner and Justin Bieber were spotted wearing vintage rock t-shirts back in 2016.
(As a kind reader on Facebook pointed out, I'm exaggerating with the above).
The reality is far simpler: Pre-2016, the audience was predominantly dedicated band fans and collectors.
After Bieber and Co.: The media spotlight made vintage band tees desirable for a newer audience.
More interest meant more demand:
More demand meant more scarcity.
Scarcity made them more expensive to collect.
Ultimately, collections became worth more.
(Always remember, with anything collectible rarity drives value).
So, if there's something you're interested in collecting that's not popular right now – go for it:
(Because if it does get popular, you'll find it harder to build your collection in the future).
This happened to me with vinyl records. For years I was tempted to start collecting and by the time I did, prices were already climbing.
TIP: If authenticity, age, and condition are important to you, vintage tees are the way to go. If not, save your money and buy bargain reprints.
CHECK OUT: 5 Vintage Guitars Every Musician Should Want In Their Collection
The Real Value Of A Concert T-Shirt?
As a big 80s t-shirt fan, I can see why people have latched on to the trend – they are a personality statement.
However, there are three ingredients as to what drives tour shirts' value beyond age, authenticity, and condition. They are:
A limited-run concert shirt (promotional and not mass-produced).
A specific historic tour that the band was/is on.
A newsworthy event while on tour, or an event in the legacy of the band related to that tour.
(Did they split up, did they eat a bat, you know, the usual stuff).
TIP: Always do your research on the band you love. Find the big meaningful tours, and explore the limited-run tees associated.
You can even do this for bands over the last decade in an attempt to future-proof your collection.
Yet, if modern music is not your thing, then the best places to look (unless you want to pay dealer prices) are garage sales, estate clearances, and thrift stores.
(You're either on the hunt for a concert tees equivalent of a barn find – or you'll need to haggle with a dealer).
And now on to the main event:
5 Rare And Expensive Concert Tees
Nirvana (1993) – $7,000
This crew member's only t-shirt from the 93 Nirvana Utero Tour is worth a staggering $7,000.
Led Zeppelin (1973) – $7,500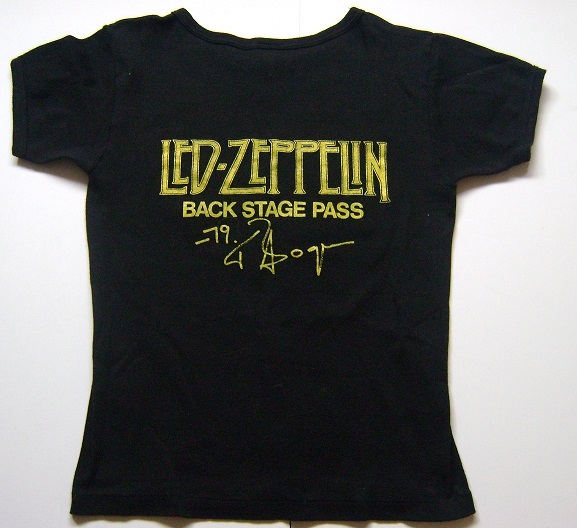 Led Zepplin t-shirts are big business, with fans often spending a fortune to get their hands on specific merch.
This 1979 Knebworth Park concert tee which doubled as a backstage pass is worth around $7,500.
The Rolling Stones (1976) – $9,000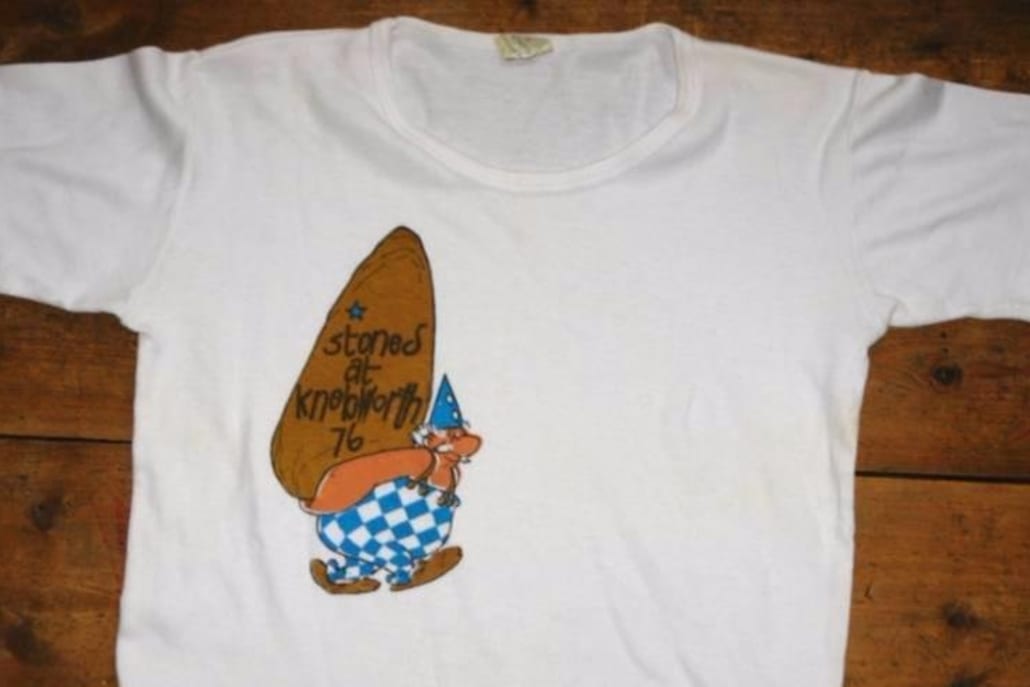 This promo t-shirt was originally given exclusively to family, friends, and crew members back during the Rolling Stones Knebworth Park, UK, show.
It's now worth a massive $9,000. With alternative versions, with smaller graphics fetching between $900-$1,000 each.
Run D.M.C. (1980s) – $13,000
This promo t-shirt from an 80s show is worth a staggering $13,000. Clearly, the combo of Adidas and Rap legends Run D.M.C make a potent mix.
The Beatles (1970s) – $20,000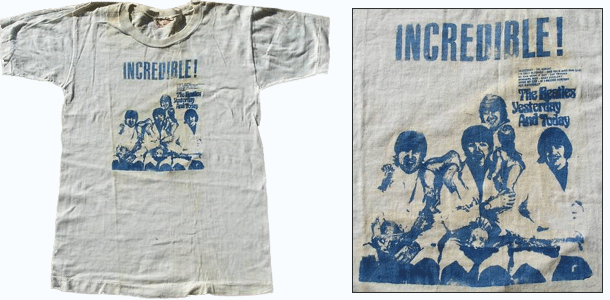 Artwork from The Beatles' 1966 Yesterday and Today album was controversial:
It showed the fab four covered in dismembered dolls and bloody meat.
The vinyl record is worth a ridiculous amount today and this concert t-shirt with the same art is worth a staggering $20,000:
(Although, this tee was also apparently a gift from John Lennon).
CHECK OUT: The 5 Best Streaming Music Services Right Now
In Conclusion
It's time to raid your mom's, pa's, uncles, aunts, and any other family member who lived through the '70s and 80's wardrobes:
(Or in my case, my own wardrobe).
Share: