Beanie Baby Tag Errors To Look Out For
Credit: slgckc / Flickr
If you have a closet, storage locker, attic, or basement, you're likely to have a collection of Beanie Babies dating back to the 1990s.
There are contradicting reports regarding their value, with colors, names, and birth dates all making big differences. Beanie Baby tag errors and unique logos are also included in the confusion.
Rare or old Beanie Babies may have appeared on eBay from time to time. In the past, plush toys were being sold at exorbitant prices. And anyone would find the idea of making thousands of dollars selling Beanie Babies on eBay intriguing.
RELATED: McDonald's Beanie Babies Value Guide 2023
Recognize Beanie Baby Tags Jargon
When examining Beanie Babies, it's important to grasp the jargon. The fabric tush tag (also known as a buttocks tag or a butt tag) and the heart-shaped swing tag (also known as a hang tag or an ear tag) are affixed to the plush toy:
Tags were created and re-created several times over. Gift tags with blank To: and From: spaces were included to swing tags briefly.
The history of the beanie baby can be gleaned from these tags. Aside from the item's birthdate and place of manufacturing, tags frequently provide a name and a nickname for the lovely collectible.
Take time to familiarize yourself with the jargon associated with beanie babies, and don't be misled by the many, many imitations.
How do you know if a Beanie Baby has tag errors?
A lot of value is found in the oddities across some Beanie Babies. For example, the tush tag of a Beanie Baby may have the wrong name on it. When the toys were popular in the 1990s, these Beanie Baby tag errors added two to three dollars to the toy's value. This has gone up over time.
You should always check the tush tag for name spelling errors, as this is where their name is printed. In terms of the swing tag, this has their name, birthday, production date, and poem describing the beanie baby. Any of these can have misspellings, extra punctuation, or other issues that make them rare and valuable.
Are Beanie Babies with Tag Errors Worth Anything?
The short answer is it really depends on the type of Beanie Baby, as well as the type of tag error. Some tag errors can pull in a lot of money because they are rare and few of those errors were produced. Other errors are quite common, printed on hundreds or thousands of the stuffed animals, making them perhaps only a few dollars more than the regular Beanie Baby.
CHECK OUT: 8 Great Oreo Vintage Collectibles to Show Your Love for Your Favorite Cookie
Types of Beanie Baby Tag Errors
Wrong Tush Tags
Gasport Error
Misspellings
Poem Errors
Punctuation Errors
Production Errors
Mass-Produced Beanie Baby Errors
Contrary to what you read on the internet concerning Beanie Babies errors, do not believe all you read. Several "valuable" Beanie Baby errors are in fact quite normal. Since so many of a certain error were printed, it decreases the value of the error. Below are some mass-produced errors that are not as rare as other errors:
The misspelling of the term "original" on the hangtag as "origiinal" is an error; however, it was printed on such a massive amount of Beanies that it has little effect on the value.
The misspelled term "surface" on the tush tag was also written as "suface" or "sufrace" on a large enough amount of Beanies that it adds little value.
Cities and addresses written on the inside left side of the hangtag have changed over the years and are not an error.
The misspelling of the city "Gosport" as "Gasport" inside the hangtag is an error, although it was printed this way on a huge quantity of Beanies and adds no value.
A space between the poem's end and the exclamation point is not an error; countless poems have been published in this format.
Echo and Waves, both dolphin Beanie Babies had a confusing name mix-up. Several Echo's have been seen with Waves tags, and vice versa. This is a common error as many were produced this way, and do not increase the value. This mistake also occurred with the Iggy and Rainbow Beanie Babies.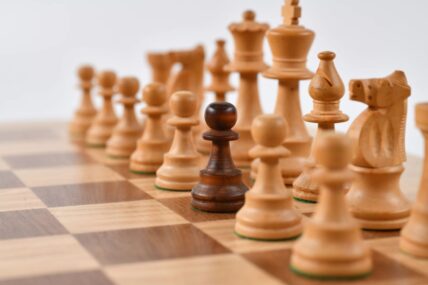 Valuable Beanie Baby Name Errors
Some errors on Beanie Baby tags are actually quite valuable though — you just have to find the right ones. Below are some valuable errors that could get you a lot more money on Ebay than other more popular errors.
Spooky/Spook: Earlier editions of Spooky the Ghost were referred to as "Spook." This version of Spook must include a sentence on the inside of the hangtag that reads "Designed by Jenna Boldebuck." The only Beanie Baby whose tag included a "Designed by" line.
Pinchers/Punchers: One of the earliest spelling errors on a Ty Beanie tag was probably on the Pinchers the lobster's tag; early tags read "Punchers." Beanies labeled "Punchers" have become extremely valuable.
Tusk/Tuck: Another frequent name error is Tusk, the walrus; many of Tusk's early fourth-generation hang tags include the moniker "Tuck." Again, these have become valuable because of the error.
Quackers/Quacker: Another early error occurred with Quackers; some Quackers' tags were mislabeled as "Quacker" without the 's'.These are also valuable.
Maple/Pride: In the early production of Maple the Bear, some of the bears were made with a tush tag that says they are Pride. These are so rare and add value to the Beanie Baby because Pride the Bear never really existed, as the bear representing the United States of America is named Glory.
ALSO READ: 15 Most Valuable Retro LEGO Sets from the 80s, 90s, and 00s
The bottom line is that you must conduct research if you want to sell or buy a Beanie Baby for big money. The worst thing to happen to you would be buying a Beanie Baby for way too much money, just because you weren't familiar with the common and rare Beanie Baby tag errors. Sites like Worthpoint will assist you in learning about the various sorts of beanies available, and whether or not yours is worth hundreds.