AMD Ryzen 7 5800X3D vs. Intel Core i9-12900K: Which Should You Buy?
The competition to be the best CPU for gaming is fierce. Two CPUs with very different approaches to high-end gaming performance are currently in the spotlight.
The AMD Ryzen 7 5800X3D and Intel's Core i9-12900K.
These two high-end processors offer impressive capabilities, which should have anyone looking to buy or build a PC considering them.
This next generation will bring on new architectures with faster clock speeds and lower power. Today, we are going to crown a CPU with the title of the best CPU for Desktop. Find out more below:
CHECK OUT: Zenbook, MacBook, Or Surface, What Is The Best Laptop For Creators?
AMD Ryzen 7 5800X3D, $345+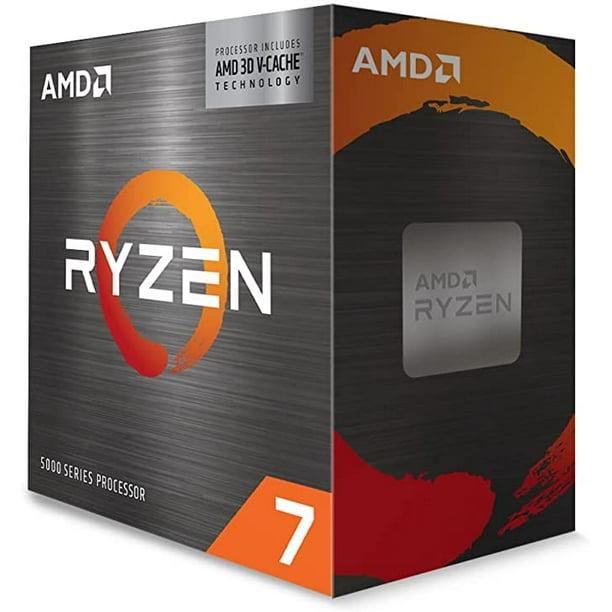 CPU Specification:
Architecture: Zen 3
Process: TSCM 7 nm
Cores: 8
Threads: 16
Base clock: 3.4GHz
Boost clock: 4.5GHz
Total L3 cache: 96 MB
TDP: 105W
Intel Core i9-12900K, $424+
CPU Specifications:
Architecture: Alder Lake
Process: Intel 7 (10 nm)
Cores: 16 (8 performance + 8 efficiency)
Threads: 24
Base clock: 3.4GHz
Boost clock: 5.2GHz
Total L3 cache: 30 MB
TDP: 241W
Core Comparison
The AMD Ryzen 7 5800X3D and Intel Core i9-12900K offer very different computing experiences.
The AMD chip has eight identical cores and 16 threads. It excels in traditional productivity tasks.
On the other hand, the Intel Core i9-12900K offers a more exciting hybrid design, of eight performance cores and eight efficiency cores—one that could push the boundaries of what we thought was possible from a CPU.
More so, the AMD Ryzen CPU elevates to a 4.5GHz boost clock, which is 300MHz more than the same chip in the other Ryzen 7 chips.
While the Core i9-12900K can reach 5.2GHz with a boost.
Winner: i9-12500K.
CHECK OUT: 10 Most Expensive Gaming PCs Today
Gaming Performance
The Ryzen 7 5800X and Core i9-12900K are both marketed as high-performance CPUs designed for gamers, so surely they'll prove excellent at gaming, too – right?
The 50% increase in L3 cache makes a big difference for the AMD Ryzen 7 5800X3D, which is about 1.7% faster than the Intel Core i9-12900K CPU overall in gaming when paired with the latest GPU, for example, an RTX 3080. Its average speed is 4.17 GHz and max speeds reach 4.35 GHz.
Consider that the AMD CPU has half as many cores and costs around $200 less.
However, in intensive open-world titles like Red Dead Redemption 2 and Battlefield, the Core i9-12900k comes out on top with its larger core count.
While some open-world games prefer the Ryzen 7 5800X3D's increased cache, for example, Far Cry 6 and Assassin's Creed Valhalla.
Winner: Draw. Both CPUs are good at gaming. It just depends on the games.
CHECK OUT: Alienware m15 R7 Gaming Laptop Review – A Maxed Out Powerhouse
Processor Performance
Although the Ryzen 7 5800X3D is considered a leading gaming CPU, it's not the best CPU when it comes to general performance:
The higher core count on the Core i9-12900K allows it to be more powerful in applications and handle them faster than many of its other peers.
Following this, the Core i9-12900K is fast but it comes at a premium price.
The i9-12900K is approximately 30% faster in single-core performance and approximately 80% faster in multi-core performance.
The Core i9-12900K has a lot more general computing power than the predecessor, so suffice to say that you get your money's worth.
Winner: i9-12500K.
CHECK OUT: 3 Cheap iMac Deals Available Right Now On Amazon
PCIe And Memory Support
Buying a CPU is not just about performance, cost, and efficiency. It is also about the ecosystem and compatibility to avoid bottlenecks:
The AMD Ryzen 5800X3D runs on the old-aged AMD's AM4 platform and supports DDR4 memory and PCIe 4.0.
The Intel Core i9-12900K is based on LGA 1700 socket and supports DDR5 memory and PCIe 5.0.
What this means is that the i9 has greater performance potential where memory bandwidth is a priority.
Winner: i9-12900K
CHECK OUT: Surface Pro 8 vs iPad Pro – Which Makes The Best 2-in-1?
So, Who's The Winner?
Due to price and current compatibility, the AMD Ryzen 7 5800X3D is arguably the most popular pick if you're looking to keep some costs down when building a gaming PC.
However, if you're someone who wants to build a future-proof gaming PC while being able to handle high-end productivity tasks, like video editing, the extra cores, and hyperthreading on the Intel Core i9-12900K is the best way to go.
In our opinion, the winner is the i9-12900K.