Photo: Needpix.com
Disclaimer: Up until 8:43 pm on Saturday, November 7, 2020, I had no idea what signature basketball shoes were:
(Don't flee in terror. I promise this post has value for those who know and love NBA player shoes).
The brass tact's (facts): I'm a 40-year-old man-child who loves nerdy collectibles.
I'm not planning on cranking out a list of NBA players with the signature shoes I want. That would be insane!
(For those interested – my collections revolve around records, posters, graphic novels, Star Wars toys, retro games, and vintage watches).
Instead, I'm letting my step-son, a blossoming sneakerhead (another term I only recently learned) pick out the best basketball shoes ever:
(Well, the signature basketball shoes around his budget range of $100).
CHECK OUT: 5 Basketball Card Values That Will Leave You Speechless.
To see his top picks swipe down. To read about the events of Saturday, November 7, 2020, read on.
But first…
What is a sneakerhead?
A sneakerhead is a sneaker enthusiast. However, these aren't just people who like sneakers. They are serious collectors who trade, queue for and hunt down sneakers. Building a collection of the best-of-the-best. Sneakerheads have serious knowledge about the subject matter.
Back to my NBA sneaker awakening:
So, it was 8:43 pm on a Saturday night. The door knocked. Which was unusual.
(This is why I remember the time).
It was a parcel.
(Even more unusual so late in the day).
The box was addressed to my step-son, who does not want to be named:
(Curt).
Anyway, like an over-excited child he ran down the stairs and like nosey parents, me and his mom asked in unison: "What's that?"
He said: "There my Li Ning's".
(We just looked confused).
"They're sneakers… I picked up some Li Ning Way of Wade 2 Announcement's" he added.
(Me and his mom still looked confused).
He pulled them out of the box (carefully), showed them to us, and then said they were a bargain at $90.
In what must have been the dumbest eureka moment ever, I replied: "Oh, so they're shoes from an NBA star?"
(Dwayne Wade is actually a retired NBA star – sadly I'm a few years out-of-date when it comes to the hoops).
It was at this point he pulled out his phone and showed me his list:
It contained 22 pairs of sneakers he wanted to collect and the Li Ning's were the second pair he could cross off.
(He had the look of a man on a mission).
The first pair he picked up was a bright yellow pair of Reebok Answer I that had cost him $130 back in September:
(The signature basketball shoes for the legend Allen Iverson).
CHECK OUT: The Most Valuable 1980s Baseball Cards Worth Looking Out For.
These are the shoes he wants next:
The Best NBA Signature Shoes On A $100 Budget
5. Adidas J Wall 1 – $90 to $100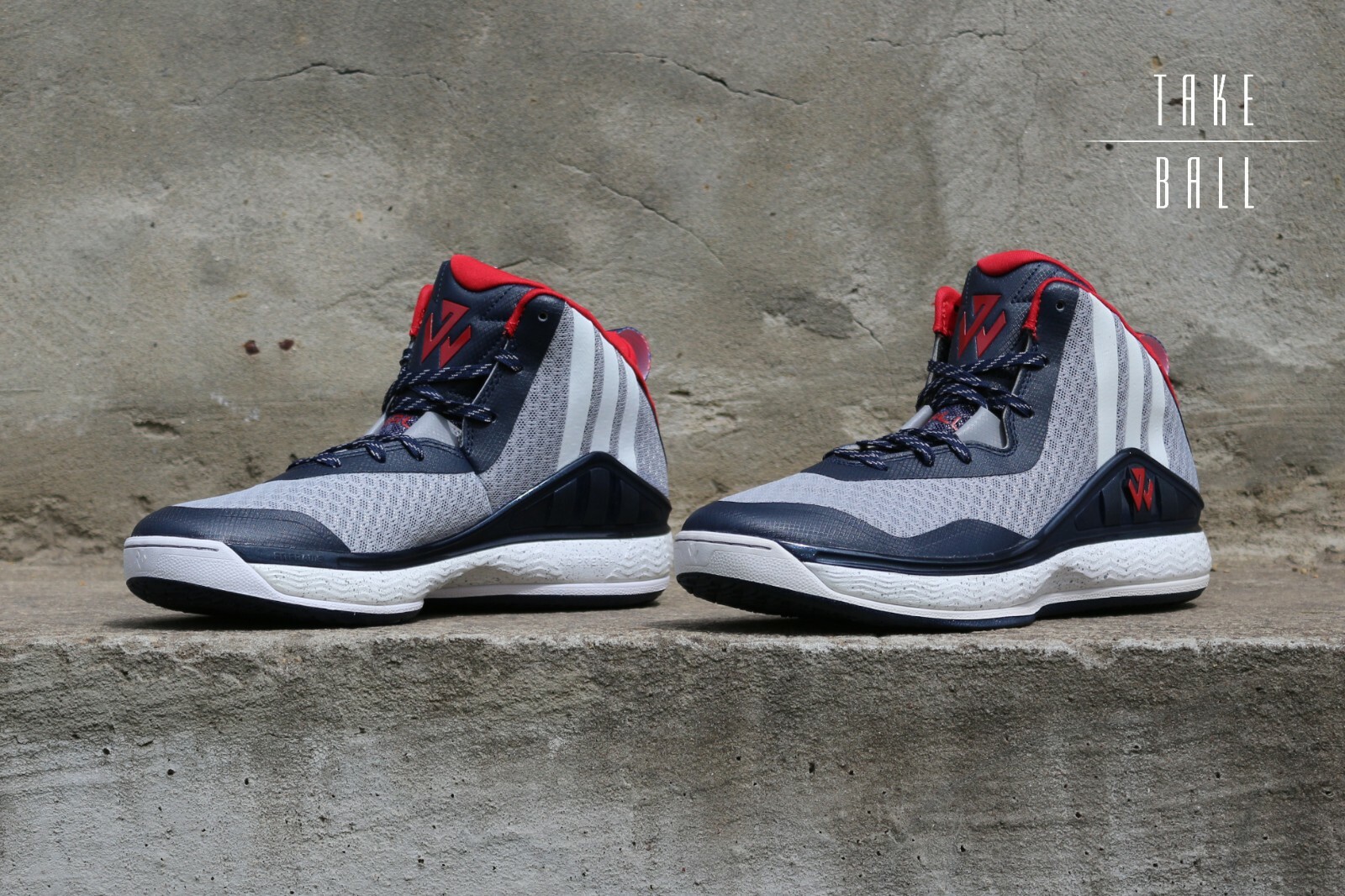 Signature Player: John Wall
Year of Release: 2014
Kicksologists.com Rank: #47 in their Top-50
The next pair of shoes on my step-son's list are the J Wall 1.
According to sneakerhead information: Adidas gave Wall his own signature shoe after his January 2014 All-Star game.
4. FILA Ninety6 Grant Hill 2 – $75 to $85
Signature Player: Grant Hill
Year of Release: 1996
Kicksologists.com Rank: #39 in their Top-50
According to sneakerheads: This was Grant Hill's second signature basketball shoe under the Ninety6 brand.
In my opinion, they have the 80s Back to the Future vibe and as it's Fila, my step-son rates them highly:
(Anything Converse, Vans, or Fila, he's all over).
3. Jordan CP3 VII AE – $80 to $120
Signature Player: Chris Paul
Year of Release: 2013
Kicksologists.com Rank: Unranked. CP3 VII rank #46 in their Top-50
Confused? I was:
Jordan sneakers – but the signature player is Chris Paul…
FACT: Air Jordan is a stand-alone brand. However, it does remain a subsidiary of Nike, Inc.
Sneakerheads info: The AE stands for Artisan Edition. These sneakers are a modified version of Chris Paul's CP3 signature basketball shoes.
According to my step-son, these are the most affordable Jordan's on his list (and the only one's available for about $100).
2. Nike Air Zoom GP – $100ish
Signature Player: Gary Payton
Year of Release: 1997
Kicksologists.com Rank: #33 in their Top-50
Famous trash talker Gary Payton, who won the NBA Championship with the Miami Heat back in 1996 got these signature shoes the year after.
Sneakerheads info: The Nike Zoom GP features a buckle over lace design that's unmistakable.
(My step-son has a thing for clean black and white style clearly).
1. Reebok Shaqnosis – $100 to $150
Signature Player: Shaquille O'Neal
Year of Release: 1992
Kicksologists.com Rank: #22 in their Top-50
An instantly recognizable basketball star like Shaquille O'Neal needs head-turning signature shoes, and Reebok delivered:
These sneakers grab attention and are available for a little over $100!
(Which surprised me).
Sneakerheads info: These basketball shoes feature Reebok's Hexalite technology in the forefoot and heel.
(I remember when Hexalite was the big thing from Reebok back in the 90s).
In Conclusion:
The variety of signature basketball shoes is mind-blowing:
And my step-son's list of 22 sneakers could cost him over ten-thousand dollars in the end as some are priced at about $1,500.
Yet that's the price of being a collector.
My advice to him (and all future collectors): Start with the easy to get items and build slow. Collect for fun and passion – and never bankrupt yourself in the process.
CHECK OUT: Check Out The Best 80-inch 4k TV For Under $2,000.