5 Rarest Cabbage Patch Dolls and Their Value in 2023
Credit: William McKeehan / Flickr
Sadly, not all dolls are made equal. And only the rarest Cabbage Patch Dolls have any real value, regardless of how old yours may be.
The reality is, most dolls, even in good complete condition will be worth around $20-$40. Yet, if you have something collectors covet, you might be looking at a few hundred bucks. Check out our round up and then take a look in your closet to see if you might be sitting on a Cabbage Patch Doll worth more than you thought.
CHECK OUT: 20 Disney Collectibles for Serious Disneyana Fans
5. Iddy Budds Ranny, $375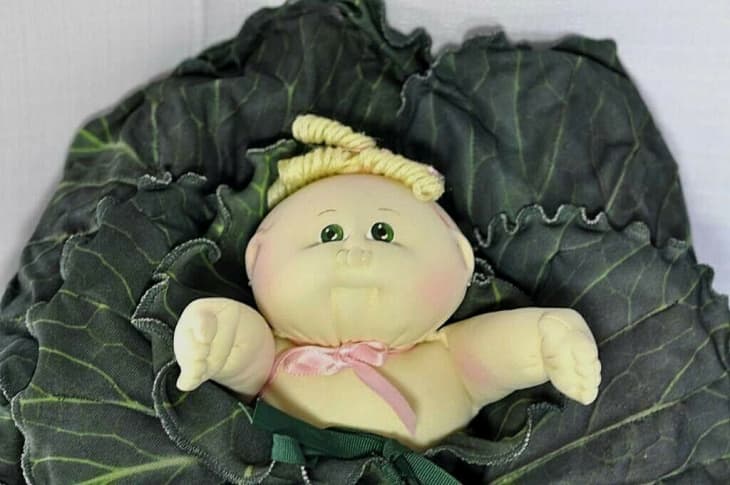 If you're just setting out on your journey of collecting rare Cabbage Patch Kids Dolls, the Iddy Budds Ranny should top your list. This doll is #319 out of #750 and has been seen sold for as high as $375 in perfect condition. Its most unique feature is its hair.
Alternatively, if you have one and you're looking to sell, make sure you look for a collectors channel on Reddit or Facebook before listing on eBay to drum up interest.
4. Little People Tilly Kay, $550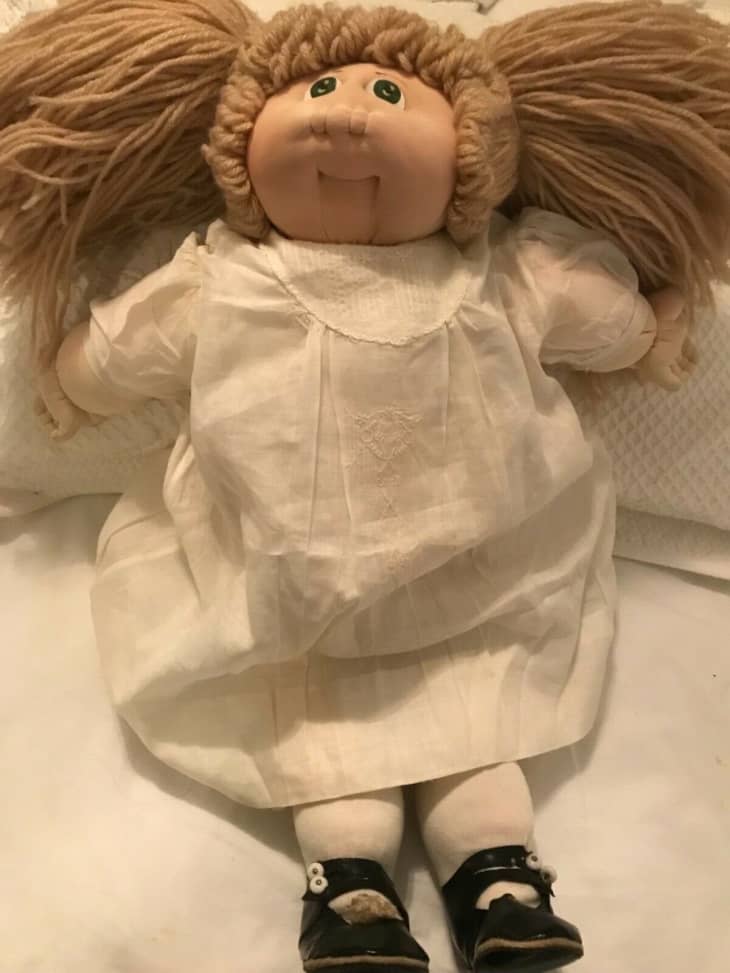 Okay, this Little People Doll isn't specifically a Cabbage Patch Doll – but it falls in the same line of dolls that was the inspiration for the Cabbage Patch Dolls. As a result, Little People Dolls are even more vintage and most definitely rare.
Introduced in 1979, this doll comes in an original mint green outfit with shoes and socks. And even without the doll's adoption papers, a Tilly Key can be worth north of $550.
CHECK OUT: 15 Most Valuable Collectible Bratz Dolls
3. Anne Greta, $810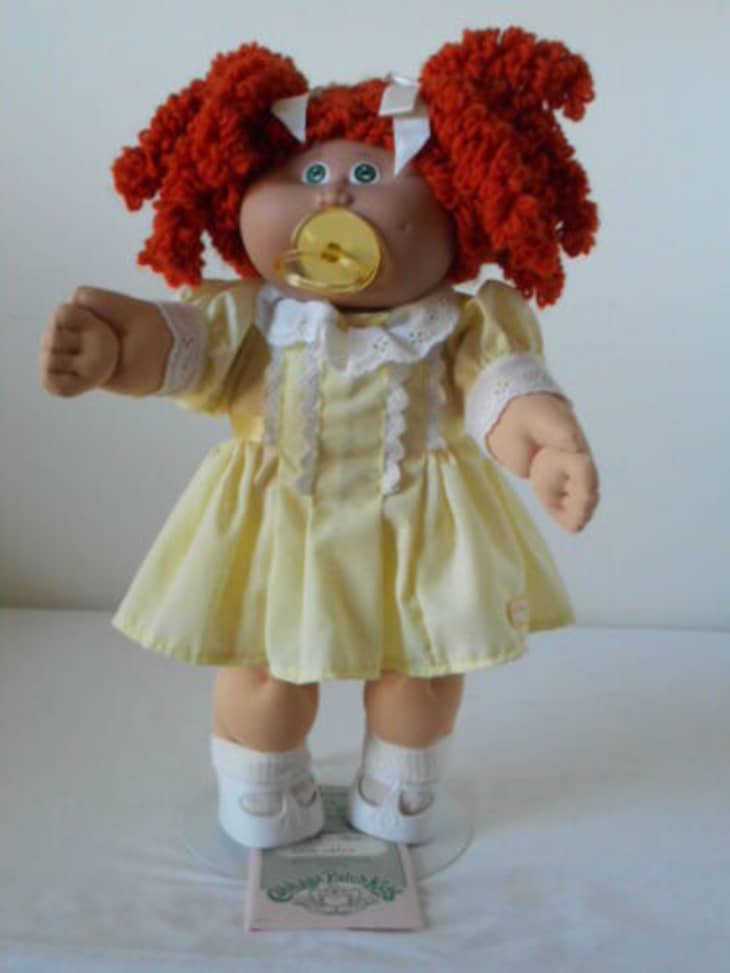 The bright red hair makes this doll one of the most popular and desirable amongst all Cabbage Patch Doll collectors. If you can find one (or have one) with the pacifier it can be worth north of $810.
Another element that increases value is having the doll's birth certificate and its adoption papers. It is unlikely to find one in a box, but the doll's condition will ultimately determine its value.
2. Teresa Ann, $2,000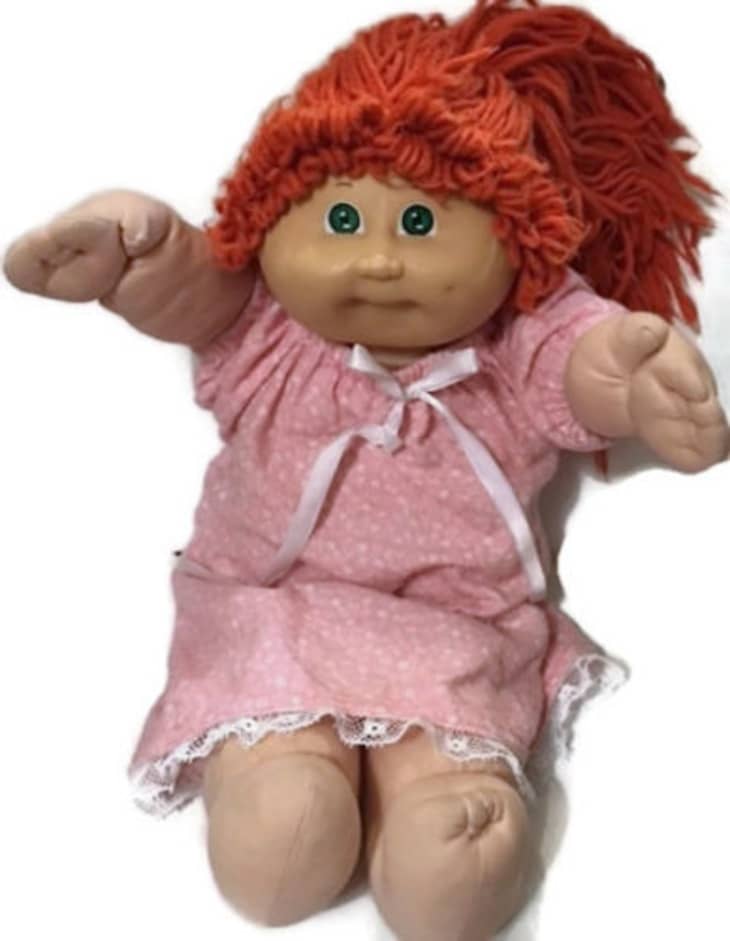 One of the rarest cabbage patch dolls is the 1985 Teresa Ann, a doll that was sold for a whopping $2,000 on eBay. This doll has green eyes, a dimple on its cheek, and a soft body along with a removable pink dress. All of these features play a vital role in helping it reach such a high value.
It is one of the most valuable Cabbage Patch Dolls available, both vintage and rare. If you find or see one, be sure to hold onto it.
CHECK OUT: Most Valuable American Girl Dolls Ever
1. Hand Signed 1979 Xavier Roberts Little People Twins, $3,500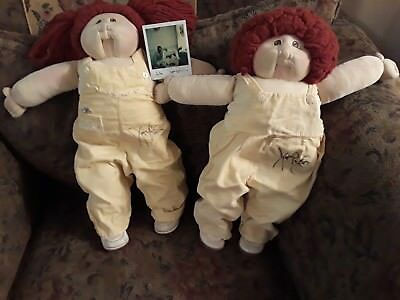 The most valuable Cabbage Patch Dolls come as a set of twins. And if you're the owner of these twins in good condition, they could be worth north of $3,500 today. It makes sense that more than one doll would be worth more collectively, but still, this amount is truly remarkable for any type of doll in the collectible space.
The last time these hand-signed twins were sold it was for $3,500 in June 2018.
What else should I know about the rarest Cabbage Patch Dolls?
The original dolls were called Little People and were handmade by Xavier Roberts, who signed their butts with a marker. So if you have a doll with a signed bottom, it might be rare and valuable from the original collection.
As Little People's popularity grew, they started to be adopted rather than sold via a doll hospital called Babyland General. This is where the adoption and birth certificate paperwork became part of the package. A doll with all its paperwork is most coveted.
In 1982 Coleco started making the dolls for global sale. These were branded as the Cabbage Patch Kids and came with vinyl heads. The vast majority of these dolls have far less value than some that came before.
So if your doll is handmade, completely soft, and comes with Little People paperwork, you may have something valuable. And if it is hand-signed by Xavier Roberts, you may have something that is even more coveted by collectors. As always, it's important to do your research before you buy or list a collectible item like a doll, but we hope this gives you a general sense of the rarest Cabbage Patch Dolls out there.