5 Best Electric Bikes Under $500
One of the most convenient ways to go around is on a bike. It helps save fuel consumption, leaves no carbon footprints, and provides physical fitness because of the manual pedals:
Amazingly, there is a huge range of e-bikes, but if budget is a big factor, these are the best electric bikes under $500:
Important: Nerdable.com earns commissions for purchases made through links in this post.
Shaofu has been creating electric bikes for a long time now; this model with a 350-watt motor is a great option if you're on a tight budget:
This electric bike has a clever dolphin-shaped frame constructed of robust and lightweight aluminum alloy that is foldable for easy transportation and storage.
It's not only functional, but it's also beautiful! A smart bike with features you won't regret purchasing. If you're a thrill-seeker who doesn't want to spend a fortune, this electric bike is a must-have.
CHECK OUT: 5 American Made Classic Cars That Are Worth Millions Today
Ancheer is a renowned electric bike brand. Its compact design is ideal for people with limited storage. It also works well on a bus or under a desk at work.
This foldable electric bike has a sturdy steel frame. Compared to comparable aluminum folding electric bikes on the market, the Ancheer folding electric bike may be slightly heavier.
Many people consider it one of their top 10 electric bikes despite its weight. For starters, a 36V 8Ah lithium-ion battery allows people to travel 15-30 miles depending on their power dependency:
Also, the bike can be charged both on and off, making it a convenient alternative for most users. It also has front and rear disc brakes, stopping on dry or rainy roads.
The Ancheer Folding Electric Commuter Bike is great for those who ride in flat areas. If you must ride on steep routes, be sure to use the bike assist or electric bike mode. This is a one-speed bike.
CHECK OUT: 7 Most Expensive Cars In The World
The Swagtron Swagcycle EB-5 is another good example of the best electric bike under $500. There are several battery options, and it's pre-assembled:
Aluminum alloy is used in the frame, which is lightweight and convenient if you need to carry it anywhere. Three folds make this Swagtron Swagcycle electric folding bike a true space-saving option.
This bike can be flipped into two different modes. In the first mode, the engine will aid you in pedaling, reducing the amount of work you'll have to put into climbing a hill.
It's possible to utilize the throttle to generate power, although this only works up to about 15mph. It's generally best to keep your speed down to 15mph if you're cycling through a city.
CHECK OUT: 5 Most Valuable Hot Wheels Collectibles (Worth More Than Cars)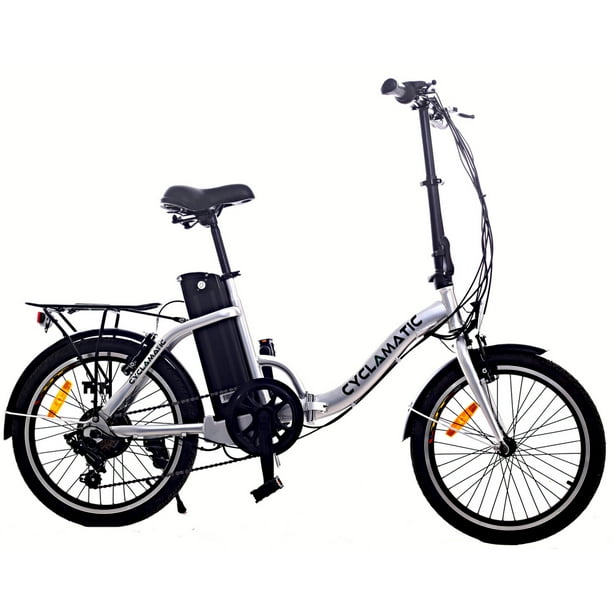 CX2 is one of the Cyclamatic cycles on the market that not only performs well but is also reasonably priced, making it an excellent option for anyone looking to get into cycling.
As with the Coyote bike, this one includes a control panel on the left handle, 20-inch tires, and three levels of assist system, same as the Coyote.
At 15mph, the CX2 includes LED lights that enhance visibility while riding, making it easier to navigate.
CHECK OUT: 5 Best Energy Drinks For Focus
High-quality materials make this electric mountain bike one of our list's most durable e-bikes, with an aluminum alloy frame, carbon steel front fork, and aluminum alloy wheels:
Rust-resistant properties make these materials perfect for rainy days. 331 lbs. may be supported by this bike's 44 lb. weight. The lithium battery, which weighs 4.9 lbs., is quite light compared to its power.