Credit: Photo by PIXNIO
There's a saying, "a picture is worth a thousand words". Yet, when it comes to the most expensive paintings, some pictures are worth a heck of a lot more:
In fact, some paintings have garnered such reputations that nine-figure sale prices aren't uncommon when the gavel drops at auction.
Regardless of whether it is via an auction or private sales, artworks of many renowned painters have gone on to become the most expensive art pieces in history – each breaking and holding records, until the next one-of-a-kind becomes available.
These are the 10 most expensive paintings ever to be sold:
This portrait of Picasso's mistress Marie Therese-Walter was sold in 2010 for $106.5 million in an auction by the wealthiest man in the UK, Sir Leonard Blavatnik.
He has semi-permanently given the painting on loan to London's Tate Modern Gallery, where you can catch a glimpse of it.
The portrait measured just over 5-feet and was under the safekeeping of Picasso's friend and art dealer Paul Rosenberg.
CHECK OUT: 5 Rare Titanic Artifacts And The Stories They Tell
Perhaps one of the most iconic images recognized across art history:
And yet, there are many versions of The Scream. Munch himself created four versions of the painting, titling it 'Skrik' (scream in Norwegian).
The most famous rendition of this painting was the 1893 oil painting that is on display in Oslo at the National Gallery.
The painting was sold in 2012 at an auction and fetched $119.9 million.
Even though it is not the most expensive art piece in the world, it surely finds mention for being one of the most widely recognized paintings in the world.
CHECK OUT: The Most Expensive First Edition Books In The World
Sold at a private sale for $165 million, this painting is one of its kind as it was inspired by comic book illustrations. This famous 1962 pop art piece has always been regarded as being a tongue-in-cheek joke that was somewhat of an ode to Lichenstein's own celebrated career.
The painting was purchased by famous pop art collector and hedge fund billionaire Steven A. Cohen in 2017.
CHECK OUT: The Most Expensive Comic Books In The World
This painting by Amedeo Modigliani was sold recently in a 2015 auction for $170 million:
This nude painting was first revealed to the public in 1917, and it created somewhat of a furor amongst the public, and the French police had to get involved as many visitors called the painting obscene.
The Nu Couche is one of the more popular nude paintings done by Modigliani. The painting was purchased by Chinese billionaire Liu Yiqian.
At the time of being sold, this painting was hailed as the most expensive art piece ever to be sold in auction history.
CHECK OUT: The Most Expensive Whiskeys In The World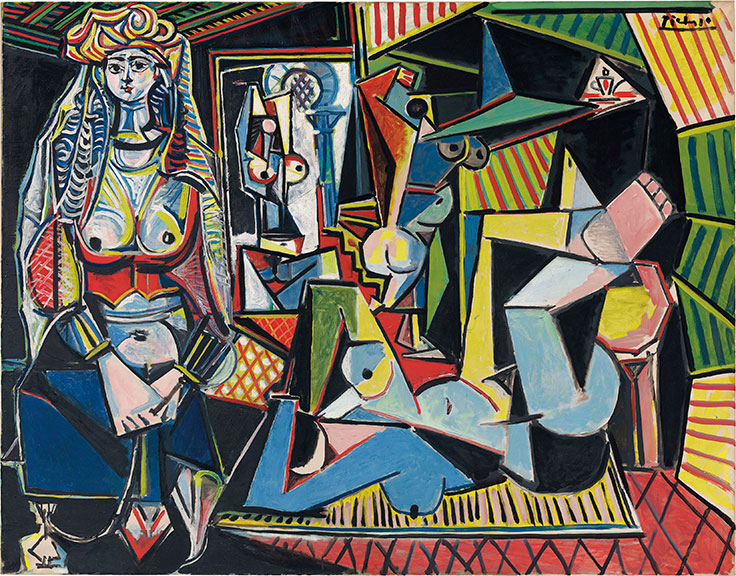 The name of the painting translated to mean 'Women of Algiers,' was part of Picasso's famous 1954-55 series that were all made under the same name.
This painting is renowned for its dynamic cubism and was a tribute by Picasso to the artists he respected, including Matisse, Delacroix, and Renoir.
Les Femmes d' Alger was sold for $179.4 million when it went under the gavel at Christie's in New York. Former Prime Minister of Qatar, Hamad bin Jassim bin Jaber Al Thani was the buyer of this formidable art piece.
This 1948 painting was one of the most expensive art pieces ever to be sold in 2015:
Sold for $200 million by billionaire Kenneth C. Griffin, the piece was a 1948 drip painting that elicited many critics to comment that it was possible for 'anybody to paint this mess!'
Number 17A is not on public display anywhere at present.
The Nafea Faa Ipoipo by Paul Gauguin was sold in 2014 for $210 million.
Gauguin painted this after his first trip to Tahiti and displayed the native women of the place.
This 1892 oil on canvas piece translates to mean 'When Will You Marry?', a title that has drawn much criticism over the years.
It was purchased by Sheikha Al-Mayassa of Qatar in a private sale.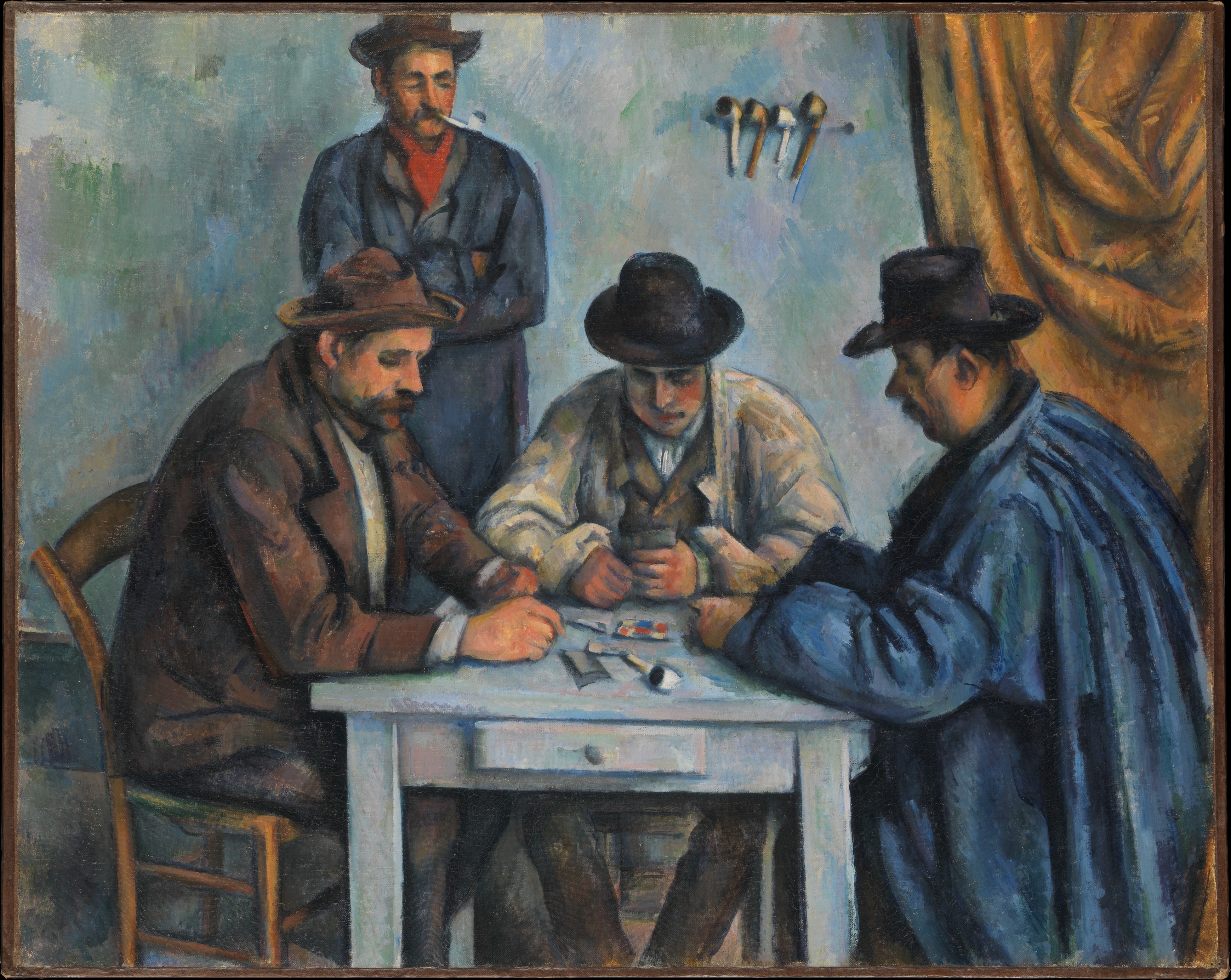 The exact price for which this famous painting of French painter Paul Cezanne sold for in 2011 remains unknown, though it is believed to have been between $250 to $300 million.
The Card Players was one of five paintings that Cezanne created in the 1890s, naming the entire series The Card Players:
Known as 'human still life' by art critics around the world, the painting was bought by the Royal Family of Qatar and is not on public display.
Sold at a private sale in 2015 for $300 million, this is one of the priciest contemporary paintings ever.
Willem de Kooning's famous abstract-expressionist work was made in 1955 and is said to have been inspired by the time he spent in New York City.
It was sold by the David Geffen Foundation and purchased by billionaire Kenneth C. Griffin. It is currently on display at the Art Institute of Chicago.
The Salvator Mundi by Leonardo da Vinci is the most expensive art piece ever to be sold:
It was sold at a Christie's New York auction in 2017, the painting fetched a whopping $450.3 million.
It was purchased by the Crown Prince of Saudi Arabia, Mohammed bin Salman, on behalf of the Abu Dhabi Department of Culture and Tourism.
This da Vinci painting is expected to hail from the 1500s. It is a renowned painting of Jesus Christ holding a crystal orb.
This art piece has often come under the scanner for its authenticity, and the art world still remains divided on whether it is a real work of da Vinci or made by one of his skilled students.
While the painting was initially supposed to be displayed at the Louvre Abu Dhabi, these plans were later canceled, and the present location of this piece remains unknown.
CHECK OUT: The Most Expensive Watches In The World
Share: