Card Grading 101: PSA vs. Beckett vs. SGC
If you love sports and collectibles, card grading has likely delighted or infuriated you at some point. After all, grading can make or break a card's value. And it's just as easy to overspend on a graded card as it is playing roulette on ungraded alleged bargains.
Without any doubt, understanding how third-party companies grade sports cards is an invaluable resource, not just for new collectors, but also for veterans. Here's a complete guide to understanding card grading using baseball cards as our example.
Baseball Card Grading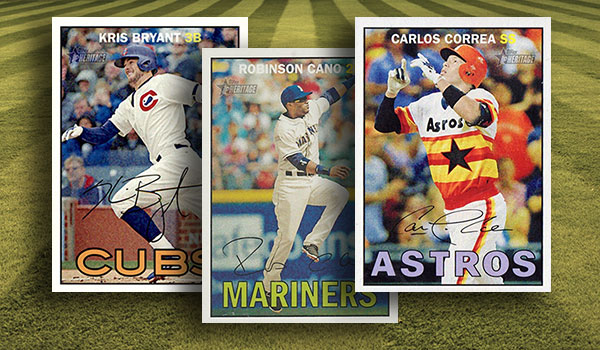 Typically, the grading system for cards is as follows, from top quality to the worst:
Gem Mint
Mint
Near Mint to Mint
Near Mint
Excellent-Mint
Excellent
Very Good
Good
Fair
Poor
This rating system is standardized across the grading industry.
However, third-party grading companies have their own guidelines… So a Mint-graded card from one third-party company doesn't mean it has been held to the exact same standards as it would be at another third-party company.
And here's our first pro tip: The age of the cards does not make any difference to the grading of that card. Condition is the condition, whether 70 years old or one.
ALSO READ: How to Tell if a Baseball Card is Worth Money: 8 Simple Methods
Third-Party Card Grading Companies
Most commonly, collectors turn to popular third-party grading companies to get a grading for their cards. Here are all the major companies that are involved in card grading that you should know about if you are a card collector.
Founded in 1991, the PSA Grading Company is headquartered in Santa Ana, California. The actual name of the company is Professional Sports Authenticator, and it is one of the most popular and well-established brands in the world of card grading.
According to the company's website, PSA has processed over 30 million cards and collectibles with a cumulative declared value going well over a billion dollars. And more importantly, the PSA grading scale is widely respected and followed.
Pro Tip: Cards graded by the PSA tend to carry a higher price in the resale market as compared to other grading companies.
The PSA grading scale grades cards on a ten-point scale from 1 to 10, with 10 being in Gem Mint (best) condition. Here is the PSA grading scale that is most commonly used by most collectors:
PSA 10: Gem Mint
PSA 9: Mint
PSA 8: Near Mint to Mint
PSA 7: Near Mint
PSA 6: Excellent to Near Mint
PSA 5: Excellent
PSA 4: Very Good to Excellent
PSA 3: Very Good
PSA 2: Good
PSA 1.5: Fair
PSA 1: Poor
Additionally, PSA covers the following services:
Modern and vintage card grading
Autograph authentication
Original photograph authentication
Unopened pack grading
Ticket grading
Sports memorabilia authentication
SGC is also a popular sports card grading company. In recent times, SGC has moved onto a new grading system and now uses the same numeric grading system as PSA (previously they used a 0 to 100 grading system).
Pro Tip: The SGC grading system is more popular with vintage collectors who prefer the black inserts that are used in the SGC cardholders.
Found in the year 1999, Beckett Grading is one of the best and most famous grading companies in the world. The company is headquartered in Yorba Linda, California. Beckett Grading Services is a name to reckon with in the trading card industry. Beckett is known for offering high-quality sports card grading services for both modern and vintage cards.
The Beckett card grading system has three different grading subsidiaries:
The Beckett Grading Services (BGS) grades cards from 1981 to the present-day
Beckett Vintage Grading (BVG) grades cards from before 1981
Beckett Collectors Club Grading (BCCG) is the lower tier grading level.
If you want to compare PSA vs. BGS, the important thing to keep in mind is that BGS also uses a 1-10 grading score, but does so across different sub-grades:
Centering
Edges
Corners
Surface
Then a black box algorithm is used to take the sub-grade scores and calculate an overall 1-10 grade. A 1 is classed as Poor, and a 10 is Pristine. Additionally, grades can go up by .5, for example, 8.5. Beckett provides services like modern and vintage card grading, comic book grading, and authentication of cards and comic books.
CHECK OUT: 10 Most Valuable Aaron Judge Rookie Cards
How much does it cost to get a card graded?
The prices for sports card grading depend on various factors, including the card value, the type of card being graded, and the desired turnaround time. If you have never submitted a card for grading before, the pricing can become very confusing, very fast. Let us take a look at the grading prices of PSA, SGC, and Beckett.
PSA Prices
The prices of card grading at PSA range from $20 to $5000 per card, depending on the service level.
The value service begins at $20 per card
Economy service starts at $50 per card
Regular service starts at $100 per card
The express service starts at $150 per card
Then there is the super express service, which is $300 per card
And finally, the walk-through service costs $600 per card – that's if the card has a max value of $9,999. This service costs more as the card's final value goes up.
The cheapest card grading service from PSA, known as the value service, has a card cap value of $499. And the turnaround time for this category is 50 days.
SGC Prices
SGC's card grading services are slightly cheaper than PSA and begin at $10 for cards that are worth less than $250. They also have higher-priced submissions that are based on the declared card value and turnaround time.
Their Express service is priced at $15 with 15 business days as a turnaround time. The Priority service is priced at $35 with five day turnaround time, and the Next Day service is priced at $85 with two days turnaround time. They also have the Same Day card grading service that costs $250. SGC also provides super premium service for cards that are worth over $100,000 with a base charge of $3,750.
Beckett Prices
Beckett grading prices range from $20 to $250, with options called Economy, Standard, Express, and Premium. The pricing is less confusing than PSA and SGC, at least on the surface, with different aged cards getting different grading services.
Pro Tip: Card prices are set by the seller, not the actual value. So always check the PSA, SGC, or Beckett website.
ALSO READ: 10 Most Valuable Reggie Jackson Rookie Cards
Top 5 Card Grading Services
Despite only talking about PSA, BGS, and SGC above, we've compiled our top-5 grading services below.
1. Beckett Grading
The Beckett 'Black Label' commands extremely high prices in the trading card market. For example, the 2003 Topps Chrome LeBron James BGS 10 RC sold for around $89,000 in December 2020. Some of the pros and cons of Beckett Grading include:
Pros:
It is an established brand that has built a solid reputation.
It comes with an internal sleeve inside a plastic case.
The Beckett Gaming Service -10-Pristine cards capture the highest value in the market.
Cons:
The vintage card catalog of Beckett is not as comprehensive as others.
BGS 10-Pristine is extremely rare.
Beckett provides services like modern and vintage card grading, comic book grading, and authentication of cards and comic books.
2. GMA Grading
GMA Grading was founded in 2000 and is headquartered in Odessa, Florida. GMA Grading Services is an up-and-coming grading service, and the value proposition offered by them says that they charge only $8 per card for both sports and non-sports cards.
GMA Grading offers many lower-priced grading services. This is because they do not have the same brand recognition as BGS and PSA. The prices for grading the cards at GMA ranges from $6 to $20, depending on service level and order size.
The company's grading scale ranges from 1 (Fair) to 10 (Gem or Mint), including 0.5 scores as well. The turnaround time for card grading varies from card to card, though it is also delayed as of February 2021. GMA Grading only provides grading services. Here are some of the pros and cons of the company.
Pros:
Turnaround times for their basic service are faster than most other companies.
It offers the lowest price among the other service provider.
Cons:
Its brand recognition is lower than its other competitors.
The GMA-10-Gem-Mint cards are valued at a lesser price as compared to the ones graded by BGS, PSA, and SGA.
3. PSA Grading
Investors and collectors from all over the world regularly pay hefty premiums for PSA 10-Gem-Mint cards when compared to the Gem-Mint graded cards from the other grading companies.
Due to this, PSA grading is regarded as one of the best in the world, and it is in high demand. However, this has had an impact on PSA's turnaround time significantly in recent history. Here are some of the pros and cons of the PSA grading service.
Pros
PSA 10-Gem-Mint graded cards are valued above all other Gem-Mint grades given by other companies in the market.
It has an extensive modern and vintage card catalog.
The company has a well-established brand and reputation.
Cons
As of May 2021, PSA suspended its grading services.
There is no half-point grade available between 9 and 10. (there is no 9.5)
4. HGA Grading
Founded recently in 2021, HGA Grading is one of the newest entries to the world of card grading. The company's headquartered in Seymour, Tennessee. HGA stands for Hybrid Grading Approach (HGA) and it aims to revolutionize the industry by implementing software that lets them scan, analyze, and grade cards without subjectivity.
Prices of HGA grading services begin from $20 per card to $55 per card, depending on the order size and service level. Like others, the company's grading scale ranges from 1 to 10, though there is limited information available on this as of now. The turnaround time also varies.
Pros and cons of HGA Gaming include:
Pros:
Technology enabled the grading system to remove any subjectivity and improve consistency.
Pricing is based on turnaround time instead of card value.
Cons:
New and unproven technology.
No comprehensive card catalog in place.
HGA 10-Gem-Mint value remains unknown in the market as of now.
5. ISA Grading
Founded in 2010 in New Hudson, Michigan, the International Sports Authentication (ISA) Grading Service is another up-and-coming grading service in the card grading market. The company was started in order to provide card collectors with another grading option available to them outside of the main three that existed at that time (BGS, PSA, and SGC)
Prices of ISA card grading begin from $10 per card and go up to $25 per card depending on the size of the order and service level. The grading scale ranges from 1 (Poor) to 10 (Gem-Mint) condition and they also have 0.5 scores.
Pros and cons of the company include:
Pros
Turnaround times are less impacted in 2022.
They have lower prices as compared to their competitors.
Cons
Brand recognition is lower than other competitors.
ISA 10-Gem-Mint grades are likely to capture lower values than competitors.
CHECK OUT: Top 25 Highest-Selling Baseball Cards from the Junk Wax Era