5 Ways Artificial Intelligence Is Making Your Life Better
Artificial Intelligence is becoming an integral part of human life:
From virtual assistants to automatic machines, AI is making things easier for humanity. And with time, innovative technologies powered by AI could revolutionize planet Earth.
Many experts believe that this decade will mark significant changes in the way we carry out tasks due to artificial intelligence, including:
Personalized Medicines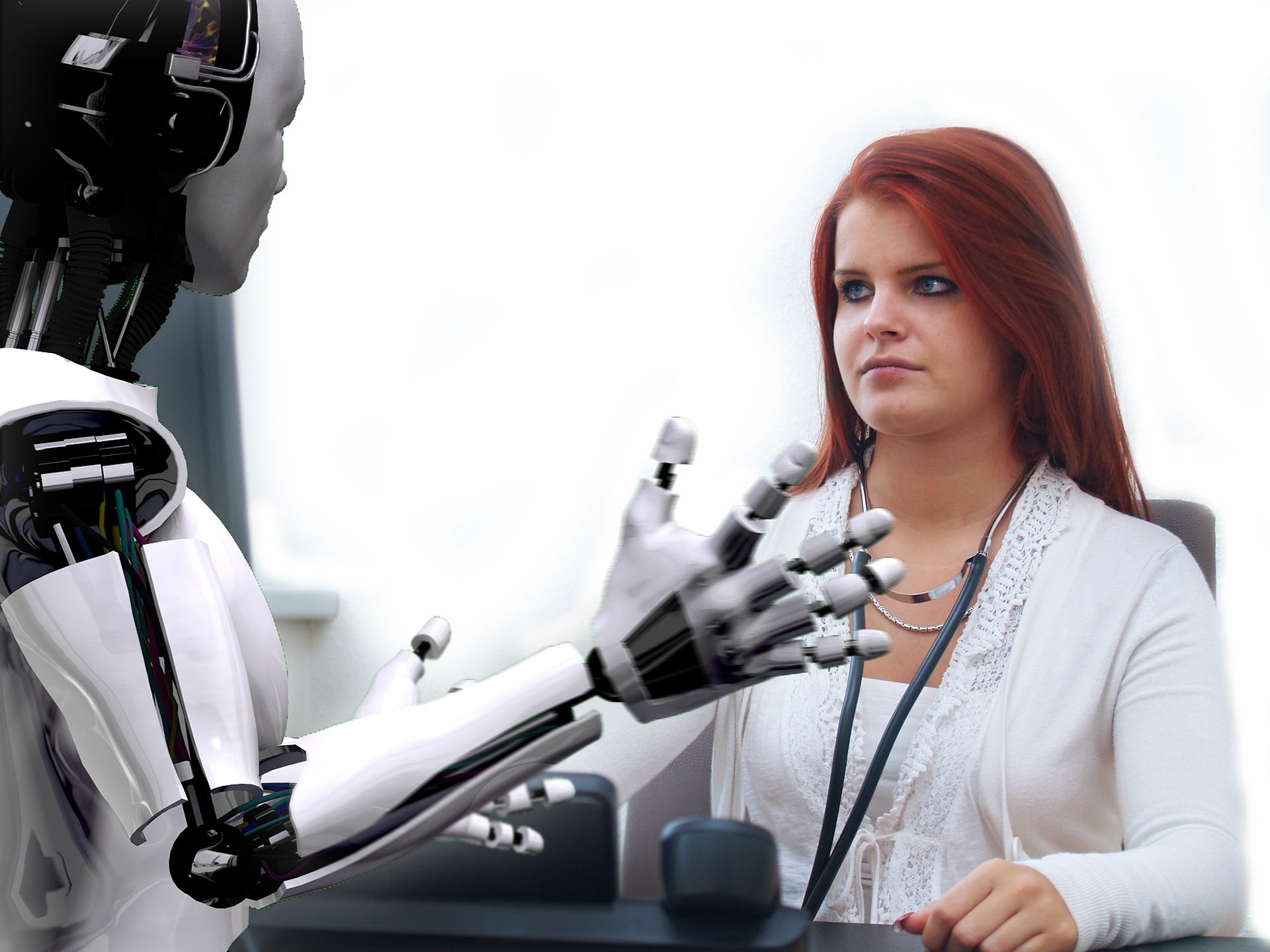 When it comes to medical AI, it isn't only about transforming how a disease is diagnosed and treated but in every facet.
For example, artificial intelligence helps doctors prescribe the right kind of medicine based on not just only the medical history of the patient, but also their genetics, environment, and lifestyle.
AI-powered personalized medicines help patients recover from an illness faster and without going into an extensive procedure of operations.
CHECK OUT: Is Artificial Intelligence Our Biggest Threat Today?
Eliminating Repetitive Tasks
AI is ultimately transforming work life:
For example, in call centers employees have to spend hours filling documents with simple copy-paste jobs. Simple AI software can now copy information and paste it to another location, eliminating hours of repetitive stress-inducing work.
In this way, employees could spend more time in creative and high-mental effort jobs and speed up the working process.
Deeper Personalization
Understanding the needs of customers costs a lot of time and money, but with artificial intelligence, it is easily done in real-time:
Many companies are already using AI to understand their customer needs and to show them products according to it. It has become a core digital marketing strategy in the business world.
For example, AI utilizes customer data to present shoppers with tailored recommendations and targeted marketing.
Many big tech companies such as Amazon and Youtube use this method to provide recommendations already.
CHECK OUT: Is It Time To Leave Climate Change To Artificial Intelligence?
Energy Saving Through Home Automation
With the growing population, it is becoming difficult to generate enough energy for all. AI-based home automation is a way to not only generate sustainable energy but also to save energy.
If every home on the planet had AI systems such as Nest, billions of dollars could be saved in wasted energy.
AI-powered homes know when a person needs light, heat, or any other form of energy and thus could distribute it according to the need while saving the rest.
Helping Struggling Communities
While we mostly use artificial intelligence in making workplaces more productive, it can also play an important role in helping struggling communities.
AI is used to propagate bias and can also be used to detect this bias and provide recommendations on how to eliminate it. AI could ensure transparency in governments and equal distribution of resources among the masses.
Struggling nations could use the technology to fulfill their power needs and find effective solutions to problems like terrorism and corruption.
It can do all of this because it can work with big data to find patterns, trends, and bottlenecks at a level humans cannot.