The 5 Best Live TV Streaming Services On The Market Right Now
This is the era of cord-cutting, but finding the best Live TV streaming service to replace your cable package can be a conundrum.
Sadly, there is no single streaming package that covers every channel, yet there are five amazing services worth subscribing to. Check them out below:
One of the best live TV streaming services comes from Hulu. Its Live TV package offers one of the smoothest transitions to streaming services – plus it includes lots of familiar TV content.
On the flipside, Hulu's services can be a tad bit pricey, with the company recently increasing its prices to $69 per month!
(Still cheaper than many cable TV packages).
However, you can still subscribe to basic Hulu for $6 a month, which offers a lot of current and old TV shows and movies. If you decide to shell out the extra money and upgrade to Hulu Plus Live TV, you will get a variety of live sports channels, news, and several local channels as well.
Hulu Plus Live TV expands upon the on-demand service with over 60 live channels and also includes both a cloud DVR service and a program guide:
Live TV streaming is available through Hulu's standard app on all major platforms as well as computer browsers, including iOS, Android, PS4, Xbox One, Apple TV, Fire TV, Roku, and many other Smart TV systems.
CHECK OUT: Vizio V655-H19 Review: A Budget 65-Inch 4k Feature-Rich Smart TV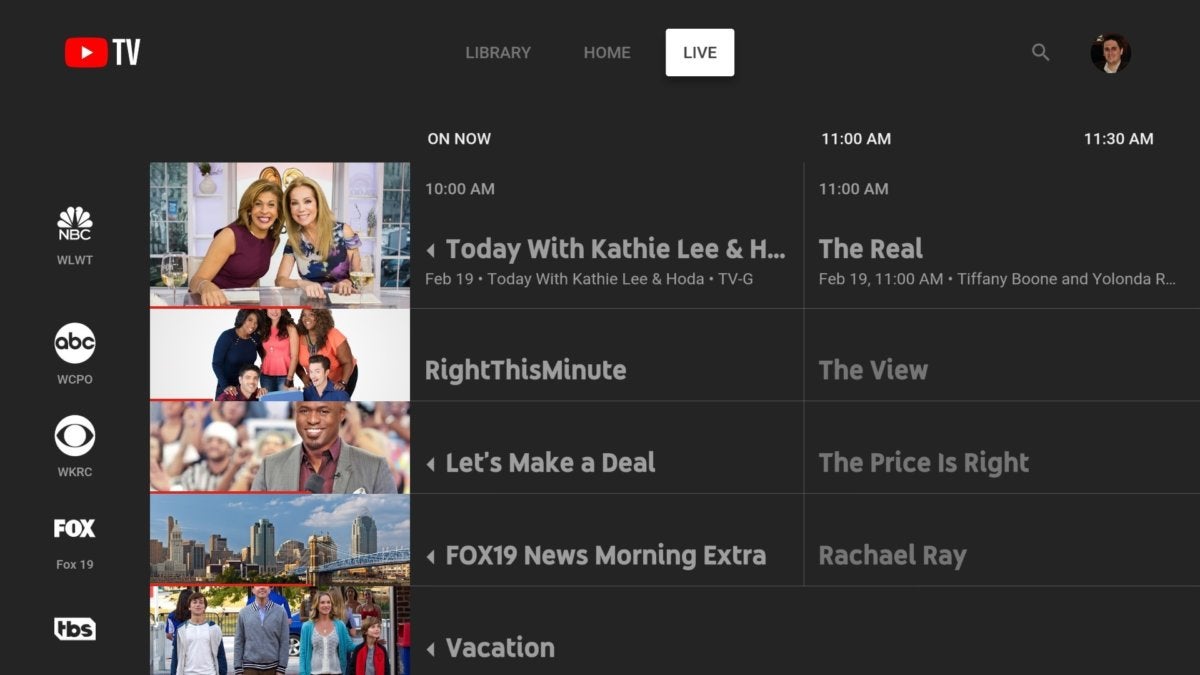 YouTube TV is widely available and one of the most commonly used live TV streaming services after Hulu TV.
It is an easy service to use, but it is also quite expensive, priced at $65 a month:
And at that price, you'd expect the service to rival Hulu Live TV for on-demand content – but it falls short.
YouTube TV does however come with unlimited cloud DVR storage, so you can watch any amount of movies and shows that you may have missed.
If you subscribe to YouTube TV you'll have access to 90 channels, along with local channels and the major networks like CBS, ABC, NBC, and FOX.
You can watch YouTube TV on iOS, Android, Fire TV, macOS, Apple TV, Xbox, PlayStation, Nintendo Switch, Roku, Chromecast, and some Vizio and Samsung Smart TVs as well.
CHECK OUT: 5 Surprising Smart Home Gadgets That Could Make Your Life Easier
Fubo TV is more geared toward sports lovers and costs around $79.99 for everything.
This live TV streaming service offers a huge selection of channels – albeit less than YouTube TV.
However, if you're an NFL fan, Fubo TV is an ideal choice since this is one of the only services, apart from YouTube TV, that has the NFL Network and the optional RedZone.
Fubo TV also offers Disney and ESPN channels:
On the flipside, Fubo let go of the Turner Network, which included TNT, CNN, and TBS. Out of which, TNT and TBS carried a lot of sports-related content, specifically the NBA.
The live TV service also includes a few Spanish-language channels, and there is an option to add the full Spanish lineup to any plan for an additional $20.
DIRECTV Stream
Previously known as AT&T TV Now, AT&T TV, DIRECTV Stream has recently added a whole bunch of new channels to its streaming lineup:
The service is one of the most expensive live TV streaming options, starting at $70 a month.
DIRECTV Stream has a traditional-style interface that most people will find familiar. Plus, the service has a flipper-friendly channel-changing ability that subscribers seem to appreciate.
DIRECTV Stream has a special sports package priced at $85, known as the Choice Package. While this pack is much more expensive, it offers access to various regional sports networks and includes HBO.
The base package of DIRECTV Stream does not include NFL Network, The Travel Channel, or the MLB Network.
CHECK OUT: The 5 Best Music Streaming Services On The Market Right Now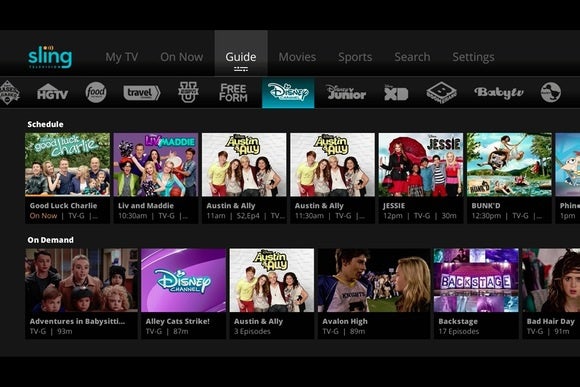 Sling TV is one of the most affordable and longest-running live TV streaming services:
Prices start from $35 a month, and there are many plans to choose from.
The one drawback to using Sling TV is that you cannot set up family accounts for other users. This means that all the users of the Sling TV account have to share a single DVR and viewing history.
There are numerous channel bundles that Sling offers, along with one base plan that is meant for news and entertainment, while there's another plan meant for sports and families.
Sling TV does not have Animal Planet, Nickelodeon, MLB Network, CBS, and ABC.